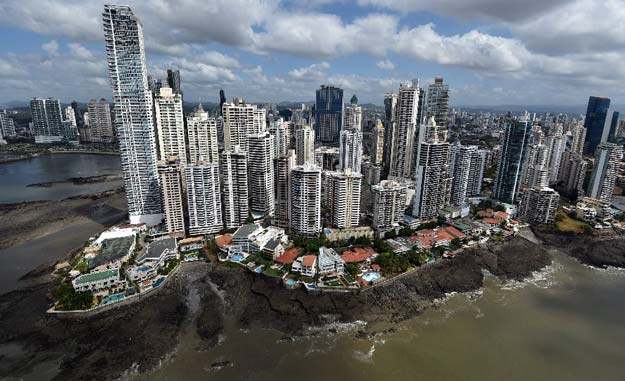 ---
LONDON/ PANAMA CITY: Governments across the world began investigating possible financial wrongdoing by the rich and powerful on Monday after a leak of four decades of documents from a Panamanian law firm that specialised in setting up offshore companies.

The "Panama Papers" revealed financial arrangements of politicians and public figures including friends of Russian President Vladimir Putin, relatives of the prime ministers of Britain, Iceland and Pakistan, and the president of Ukraine.

While holding money in offshore companies is not illegal, journalists who received the leaked documents said they could provide evidence of wealth hidden for tax evasion, money laundering, sanctions busting, drug deals or other crimes.

The law firm, Mossack Fonseca, which says it has set up more than 240,000 offshore companies for clients around the globe, denied any wrongdoing and called itself the victim of a campaign against privacy. Mossack Fonseca, in a statement posted on its website on Monday, said media reports had "misrepresented the nature of our work."

Panama Papers: Huge tax leak exposes Putin aides, world leaders, stars

"We routinely resign from client engagements when ongoing due diligence and updates to sanctions lists reveal that a beneficial owner of a company for which we provide services is compromised," it said.

The law firm added that "excluding the professional fees we earn, we do not take possession or custody of clients' money, or have anything to do with any of the direct financial aspects" of their business operations.

Leading figures responded to the leaks with denials as prosecutors and regulators began a review of the reports from the investigation by the US-based International Consortium of Investigative Journalists (ICIJ).

The US Department of Justice would determine whether there was evidence of corruption and other violations of US law, a spokesperson said. A White House spokesperson said that "in spite of the lack of transparency that exists in many of these transactions," there were US experts who could find out whether they violated sanctions and laws.

Financial prosecutors in France announced the opening of a preliminary investigation for aggravated tax fraud.

Germany would also "pick up the ball" in the case, a Finance Ministry spokesperson said on Monday. Financial market watchdog Bafin is looking into the matter, said a source close to the regulator, which reports to the ministry.

Australia, Austria, Sweden and the Netherlands were among other countries that said they had begun investigating the allegations based on more than 11.5 million documents. Banks came under the spotlight over allegations they helped clients hide their wealth offshore.

In Argentina, political opposition parties demanded an explanation from center-right President Mauricio Macri because he served as a director of an offshore company in the Bahamas related to his wealthy father's business in the past.

Britain asks for leaked Panama Papers, says will act swiftly

In a short television interview, Macri denied any wrongdoing and said the company his father founded was legal.

"It was an offshore company to invest in Brazil, an investment that ultimately wasn't completed, and where I was director," Macri said. "There is nothing strange about this."

In Brazil, where a corruption crisis threatens President Dilma Rousseff's administration, the O Estado de S.Paulo newspaper said politicians from seven parties were named as Mossack Fonseca clients. They did not include politicians from Rousseff's Workers' Party.

Brazil's tax agency said it would verify information about offshore tax avoidance in the documents and could impose fines on undeclared assets in offshore accounts of up to 150 percent of their value.

Forty years

The documents, covering a period from 1977 until last December, were leaked to more than 100 news organisations around the world in cooperation with the ICIJ.

"I think the leak will prove to be probably the biggest blow the offshore world has ever taken because of the extent of the documents," ICIJ Director Gerard Ryle said.

COMMENTS
Comments are moderated and generally will be posted if they are on-topic and not abusive.
For more information, please see our Comments FAQ