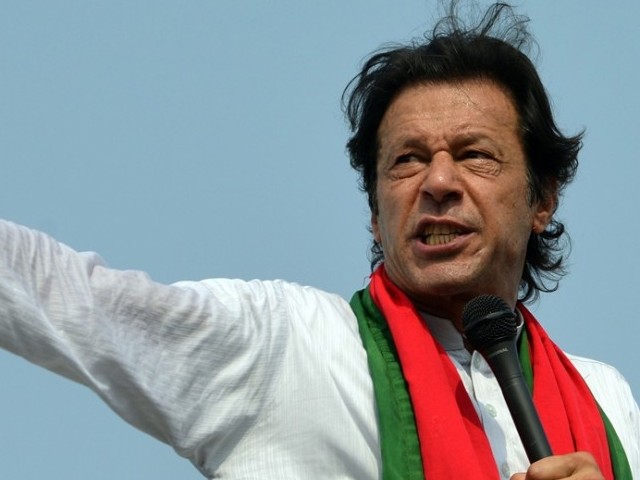 ---
ISLAMABAD:



Pakistan Tehreek-e-Insaf chief Imran Khan demanded on Monday an investigation into the revelations made by the Panama Papers about Prime Minister Nawaz Sharif and members of his family.




"If NAB (National Accountability Bureau) wants to maintain its credibility in the country it should unveil the corruption of these people (PM Nawaz and his family)," Imran exhorted while addressing a press conference at his Bani Gala residence in Islamabad.

The leak, comprising 11.5 million documents from Panama-based law firm Mossack Fonseca, was unveiled by the International Consortium of Investigative Journalists and German newspaper Süddeutsche Zeitung and shows how some of the world's most powerful people have stashed away their money offshore.

Among those named are three of Nawaz's four children -- Maryam, who has been tipped to be his political successor; Hasan and Hussain, with the records showing they owned London real estate through offshore companies administered by the firm.

"If it [NAB] is unable to act against the powerful elite then there is no reason for this institution to exist," Imran added.

He referred to the probes initiated in several other countries who were named including Australia, New Zealand, Sweden and France. "Why cannot there be investigations in Pakistan?"




Imran added that the real question was how did this money leave the country, and whether there were any money trails?

"Money laundering is a massive international crime, and these papers pretty much implicate the Sharif family in it."

The PTI chief added that his party will also raise the issue at every forum, claiming that it was time for Pakistani institutions and the people to decide who they were going to stand with.

Imran, who has long raised his voice against ill-gotten wealth stashed abroad by the country's current and former leaders, said that this was a defining moment for the country and urged the public to ask those, who take their money out of the country, how could they invite foreigners to invest in Pakistan.

Responding to a question on whether Nawaz would resign, Imran lamented that "you will see resignations from other parts of the world but they [Sharif government] would not do that, we will have to fight for that."

"I have been raising my voice for the last 20 years on this issue and I still say this is just one firm which has been revealed in the papers. I am sure there are many more," said Imran. The PTI chief added that the leaks had put Nawaz's children in a tight spot and referred to the conflicting statements issued by Maryam Nawaz and Hussain Nawaz.

Imran also hinted at investigating into a declaration made by Finance Minister Ishaq Dar on laundering money on behalf of the Sharif family.

Published in The Express Tribune, April 5th, 2016.