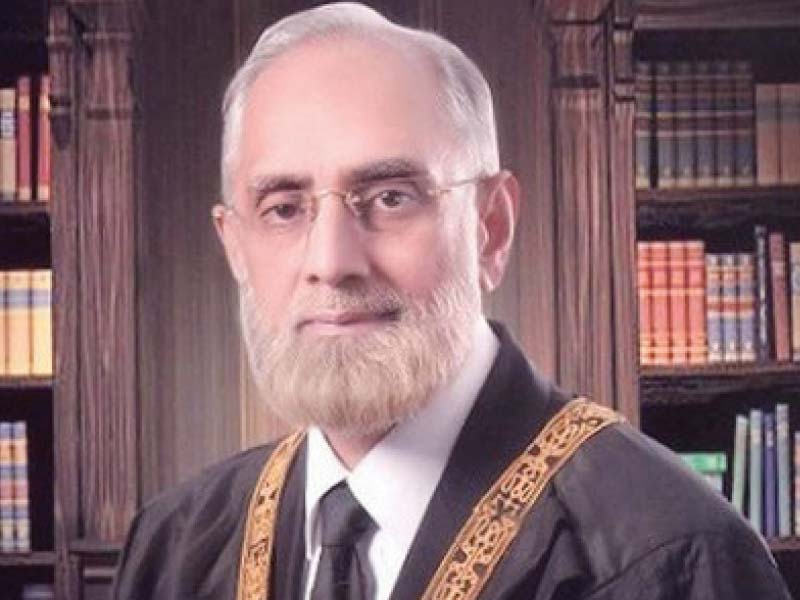 ---
ISLAMABAD: Expressing concern over the recent spike in terror attacks across the country on Monday, Chief Justice Anwar Zaheer Jamali has questioned the wisdom of treating those directly waging war with the army as ordinary criminals.

Pakistan, according to the chief justice, is facing 'foreign-sponsored terrorism' in addition to "active and routine" threats from some militant elements working within the country's borders.

Military courts: Legal experts fear denial of right to fair trial

"How can those who don't recognise the country's Constitution give references of the constitutional provisions related to fundamental rights?" he asked Asma Jahangir, the counsel for those convicted by military courts. The chief justice is heading the five-judge larger bench that resumed the hearing of the convicts' appeals.

In response, Asma Jahangir stated that everyone should get justice. According to her, innocent people should not be "penalised by proceedings against them in haste in the name of terrorism".

Calling the Supreme Court the last hope for the convicts, she submitted that it would be a matter of concern if the apex court overlooked the matter of fundamental rights in the name of security.

However, the chief justice pointed out that there are international precedents of terrorists being punished on the spot upon the completion of their summary trial.

Justice Khilji Arif Hussain, another member of the bench, agreed with the counsel and said that those conducting the trial must accept the Constitution and the law as well.

Four sentenced by military courts hanged in Kohat

Meanwhile, Additional Attorney General Attiq Shah told the bench the record of the military court convicts is easily available.

The bench asked him to furnish the trial record of two convicts namely Aliur Rehman and Tahir Ghauri today (Tuesday) so that they could examine it a day before the hearing. The hearing of the case was adjourned until Wednesday.

Published in The Express Tribune, April 5th, 2016.