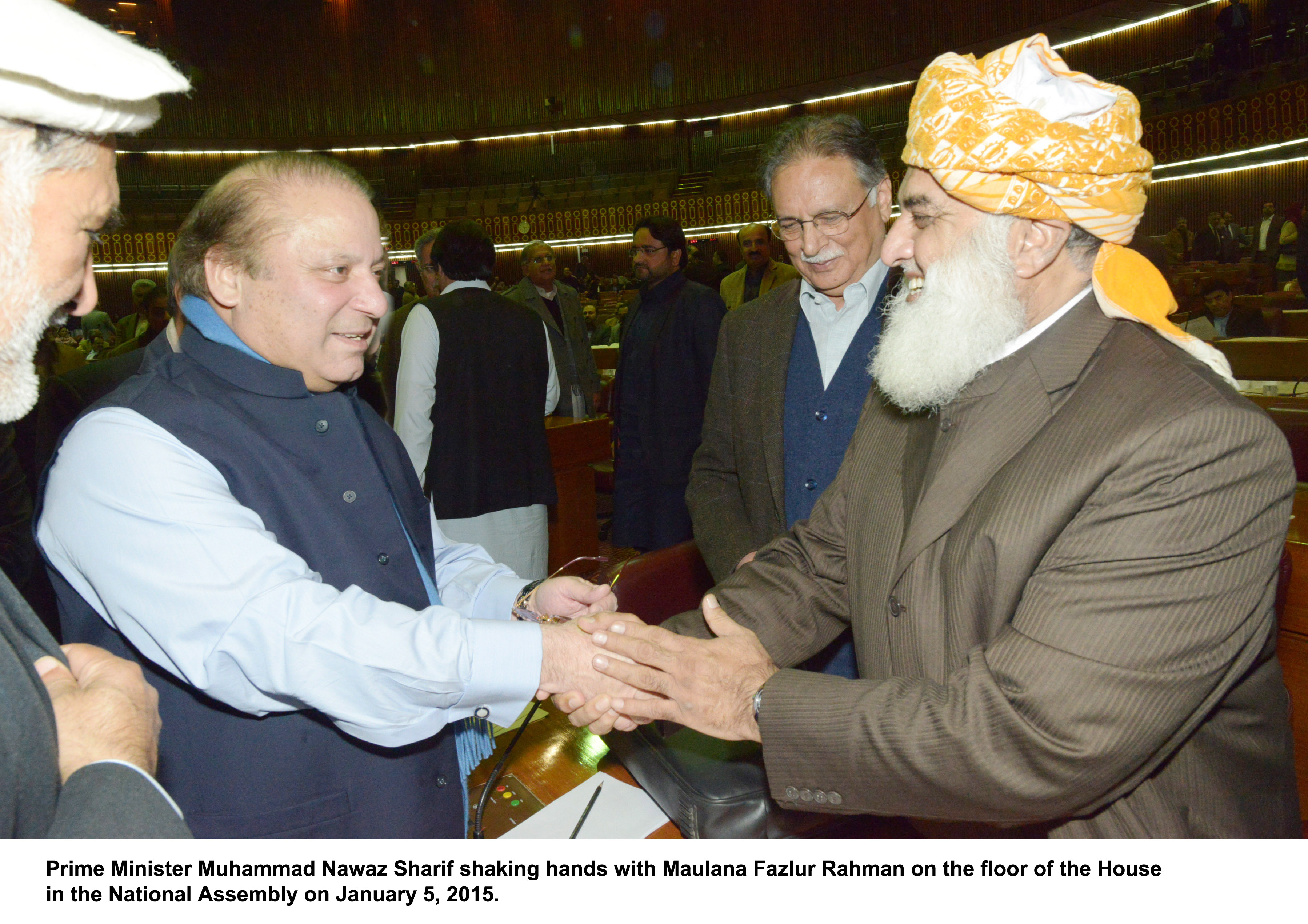 ---
ISLAMABAD: Authorities in Punjab have agreed to form a committee to recommend amendments in the Punjab Protection of Women against Violence Act (PPWVA).

The agreement came during a meeting of religious parties led by JUI-F chief Maulana Fazlur Rehman with Punjab Chief Minister Shahbaz Sharif in Lahore. Last month, the Punjab Assembly unanimously passed the bill that became the PPWVA – a move that drew the wrath of religious parties, which were quick to denounce it as 'un-Islamic'.

Govt tries to bring Fazl around over pro-women bills

The JUI-F chief was accompanied by Jamaat-e-Islami's central leader Asadullah Bhutto, Markazi Jamiat Ahle Hadith President Senator Sajid Mir, Jamiat Ulema-e-Pakistan MPA Pir Mehfooz Mashhadi and Maulana Amjad Khan.

Maulana Fazl appreciated that a meeting had been held for talks on this important issue and the government had given importance to reservations of the Ulema.

Speaking at the occasion, the chief minister said that the government cannot even think of any legislation in contravention of the Holy Quran and Sunnah.

Women protection bill challenged in sharia court

Shahbaz said the proposals of the Ulema would be given due importance and necessary corrections would be made whereever necessary.

Meanwhile, Senator Sajid Mir told The Express Tribune the religious parties will give names for the committee after consultation. JI's Asadullah Bhutto  said that during the meeting, CM Shahbaz was told that the Council of Islamic Ideology (CII) has already rejected the piece of legislation.

Published in The Express Tribune, April 5th, 2016.