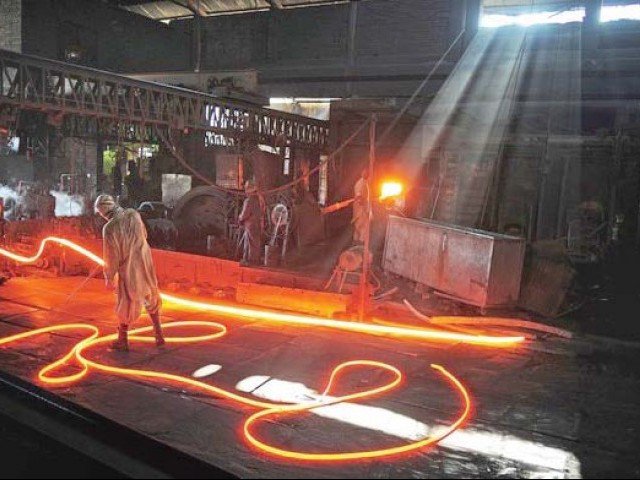 ---
KARACHI: The auto part makers have urged the Federal Board of Revenue (FBR) to immediately withdraw the new regulatory duty on all raw materials that they import.

The government has recently imposed 15% additional import duty on different steel products. However, this has caused problems for the auto industry that imports various steel raw materials under the common Pakistan Customs Tariff (PCT) codes.

The association did appreciate the imposition of duty to protect the local steel industry, but asked the government to find out ways to deal with both industries separately.

The intention behind levying duties on steel imports was to protect the local steel industry in the face of dumping by Chinese manufacturers that resulted in underutilisation of local plants.

The steel used for auto parts, on the other hand, is a specific variety that is not produced in Pakistan. Levying duty on such steel will not result in increased utilisation of local plants for it is not produced locally, it will merely inflate the costs.

There are no categories in the FBR that could separate the brand of steel utilised for construction from that used for engineering.

"We are pushing the FBR to settle this issue. We hope that the FBR will establish a new mechanism through which it can separately deal with construction steel and engineering steel to shield the auto part makers," said a leading parts manufacturer.

The Pakistan Association of Automotive Parts and Accessories Manufacturers (Paapam) published an appeal on Monday in a newspaper advertisement, saying that the duty would make locally produced auto parts uncompetitive compared to imported finished auto parts, on which duty was not applicable.

"The imposition of such abrupt import duties will also badly affect the confidence of investors who are preparing to invest after the announcement of new auto policy," the manufacturer said.

Under the Statutory Regulatory Order 655, auto part makers can import all raw materials (including parts that are not produced locally) at concessionary rates under the auto policy. Therefore, Paapam says any imposition of additional duty is unjustified, especially when a similar regulatory duty has not been levied on the import of finished parts.

Apart from raising the duty up to 35%, the FBR on March 21 also introduced 10% duty on aluminium alloy that the makers of cars, motorcycles, tractors, trucks and bus import to produce different parts.

"When the government in January last year imposed 15% duty on cheap Chinese steel imports, auto part makers had to bear the brunt of that duty. Since then we have been urging the government to take back that duty. Instead of taking the decision back, it has now slapped another 15% duty on different steel products," an auto part maker commented.

There are 375 auto part makers in Pakistan and about 1,600 tier two suppliers that supply parts to local auto assemblers and also export them.

Published in The Express Tribune, April 5th, 2016.

Like Business on Facebook, follow @TribuneBiz on Twitter to stay informed and join in the conversation.
COMMENTS
Comments are moderated and generally will be posted if they are on-topic and not abusive.
For more information, please see our Comments FAQ