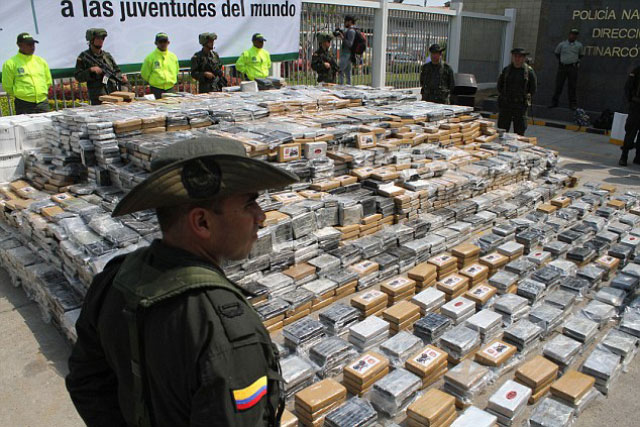 ---
BOGOTA: The Colombian navy on Sunday said it had seized more than s tonne of cocaine and a semi-submersible "narco sub" in operations on the country's Pacific coastline.

At the Natural Sanquianga Park, a reserve in southwestern Colombia, navy personnel discovered and destroyed "a semi-submersible designed like a torpedo" able to carry two tonnes of cocaine, the navy said in a statement.

The navy said that it has destroyed or seized 91 illegal semi-submersible "narco subs" since 1993. This is the first one destroyed in 2016.

Near the craft troops found an underground storage site hidden among the bushes with packs of cocaine stuffed in large plastic bags weighing 652 kilos, the statement read.

Investigators said that a drug trafficking network was stockpiling the cocaine to eventually ship it aboard the torpedo craft to Central America.

In a separate operation in the Bocagrande region of Narino, troops found packs of cocaine weighing a total of 402 kilos inside two boats.

The navy said that the seizures prevented the drug traffickers from earning some 32 million dollars in sales if the cocaine had reached international markets.
COMMENTS
Comments are moderated and generally will be posted if they are on-topic and not abusive.
For more information, please see our Comments FAQ