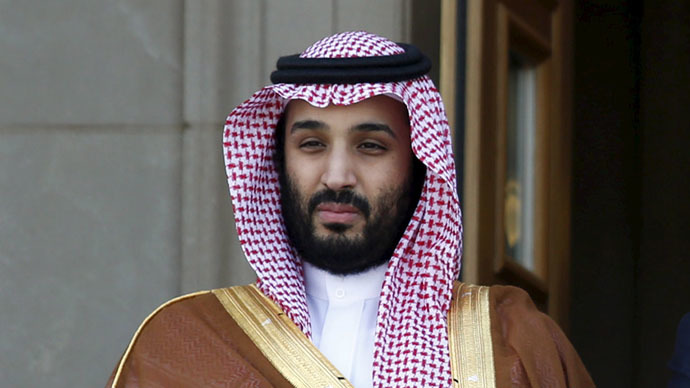 ---
SINGAPORE: Crude prices extended losses in Asia Monday after comments by Saudi Arabia cast doubt whether key producers meeting next month would reach an agreement to freeze output to address a global supply glut.

Hopes for a deal at the April 17 gathering in Doha led by Russia and Saudi Arabia had been a major driver of a rally in prices from near 13-year lows in February.

Falling oil prices – opportunity or threat

But the latest comments by Saudi Arabia's deputy crown prince, Mohammed bin Salman, signalling a reluctance to freeze output unless others did the same knocked down already low expectations of an accord.

"If all countries agree to freeze production, we're ready," he said in an interview with Bloomberg News.

At around 0320 GMT, US benchmark West Texas Intermediate for delivery in May slid 43 cents (1.17 percent) to $36.36 while Brent crude for June fell 34 cents (0.88 percent) to $38.33.

Both contracts plunged abut four percent Friday.

Michael McCarthy, an analyst with CMC Markets in Sydney, told AFP the price slump came as "no surprise" as traders reacted to Salman's comments.

"Part of the recent strong rally has been related to some optimism in the agreement and that's now looking less likely following those comments from the Saudis," he said by telephone.

"The markets are looking for a curtailment of supply somewhere... They are looking to groups like OPEC. The potential for OPEC to reign in any production is very slight, particularly given the Iranians coming back," he added, referring to the Organisation of the Petroleum Exporting Countries producers' group.

China's Xi opens refinery with Saudi King Salman

Iran has been ramping up production after nuclear-linked Western economic sanctions were lifted in January, adding to the saturated market.

"There were renewed concerns over continuing oversupply due to comments from Saudi Arabia that it will agree to freeze production only if Iran and other major producers agree to do the same," said EY oil analyst Sanjeev Gupta.

"Crude oil prices also came under pressure from reports that crude oil production from Iran increased by 250,000 (barrels per day) in March since the lifting of sanctions."