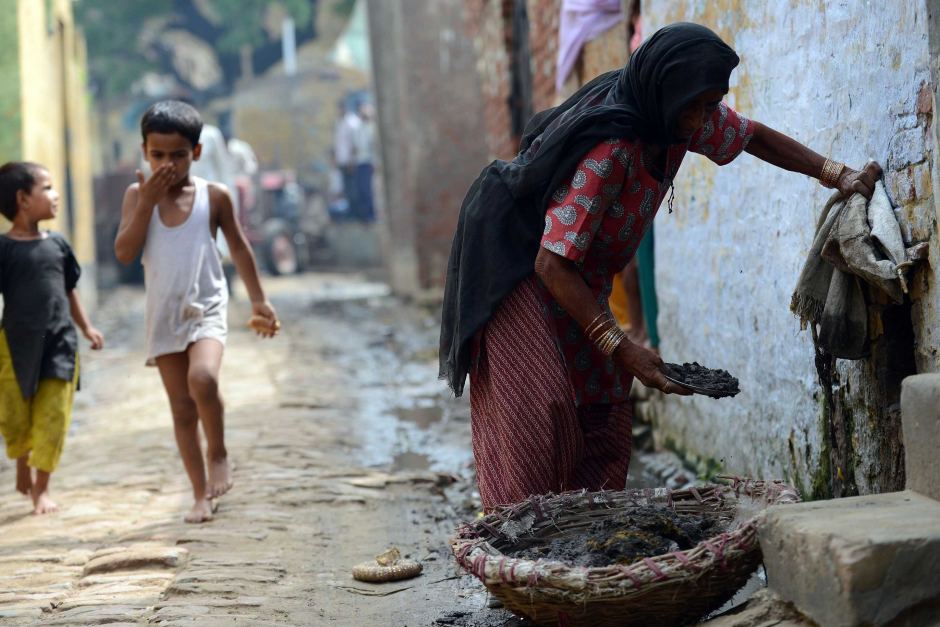 ---
SANGHAR:



Forty-five-year-old Choko Bheel still remembers the day when his father was penalised for fetching fresh water from a well belonging to an upper-caste Hindu in Umerkot district.




Discriminated against by upper-caste Hindus and Muslims alike, Choko has set up a teashop in Sanghar exclusively for members of the Bheel community. His father was penalised 30 years ago but after that his entire family moved to Gujri, a small town of Sanghar district, where his shop also exists. The small hotel, famous for the Bheels, is never visited by any Hindu belonging to an upper caste or a Muslim. The Bheels, who belong to the scheduled caste and are considered 'achoot' [untouchables], gather at the hotel every day to have a cup of tea.

"The discrimination against us is not new," says Choko, adding that people stare at them in an odd manner whenever they enter a regular hotel. "In every Muslim hotel, there is a separate glass or cup for scheduled caste Hindus like Bheels, Menghwars, Bagris and Kolhis. The hotel owners have prescribed rules for our people. If anyone wants to have a cup of tea, he has to wash the same after drinking and put it back from where it was taken."

Hindu man pleads for recovery of family kidnapped 18 years ago




Choko explains that this discrimination was what compelled him to open his own restaurant about five years ago. "No one from our community goes to a Muslim hotel," he says. "We are forbidden from sharing the common utensils in restaurants run by Muslims and upper-caste Hindus, but we welcome them if they come to our small hotel."

Around one dozen people belonging to the Bheel community are sitting at the hotel. Sharing their past experiences, a few say that they feel comfortable while sitting in their own restaurant after work. "Religious segregation is common in Thar, Badin and Sanghar, where a large number of scheduled caste Hindus live," says Khemo Bheel, who grows sugarcane in the area. "We are separated based on our caste, not religion."

'Jinnah wanted Pakistan the right way'

Khemo talks about the tough situation they had to face during the floods of 2011. "In relief camps, we were not even allowed to drink a glass of water," he says. According to him, Muslims were not the driving force behind this discrimination as it was started by their own upper-class Hindus. "What can we do?" he laments. "We are poor and consider it our destiny." When asked about the elected representatives belonging to scheduled caste Hindu communities, he said he has not heard of anyone raising a voice for their rights. Karni Singh, a newly elected member of Tharparkar district council who belongs to the Thakur family of upper-caste Hindus of Thar, says the discrimination was started by the Hindu Brahmins (priests), Kshatriyas (warriors and governors) and Vaishyas (agriculturalists, cattle herders and traders), who misinterpreted religion and considered these scheduled caste Hindus to be 'Shudras' (labourers and servants). Karni's grandfather, Rana Chander Singh, was the chieftain of Pakistani Hindu Sodha Thakur Rajput clan.

"Now the situation is changing with each passing day," says Karni, adding that many doctors and engineers belonging to the Menghwar and Kolhi community have proved that they are not lesser mortals. "These upper-class Hindus were thinking that their successors will always fill in their shoes, which is why they had devised the caste system," he claims. "We are now witnessing a Brahmin boy working as a peon under a Menghwar doctor. We belong to an upper-class Hindu family but our cooks are Menghwar. Education has brought about a revolution in society and, in the next 15 years, there will be drastic changes."

Nonetheless, MPA Poonjo Bheel disagrees with Singh. "I am a lawmaker of the Sindh Assembly but cannot drink water in a high-caste Hindu's house in the same glass in Thar or Umerkot," he says, adding that they have worked hard against this discrimination but it still prevails. "In upper Sindh, jirgas are held to settle bloody feuds whereas in desert areas we put all our efforts to resolve disputes on drinking water. Menghwars, Bheels and Kolhis still cannot touch the well or the hand pump installed by a higher-caste Hindu or Muslim."

Published in The Express Tribune, April 4th,  2016.