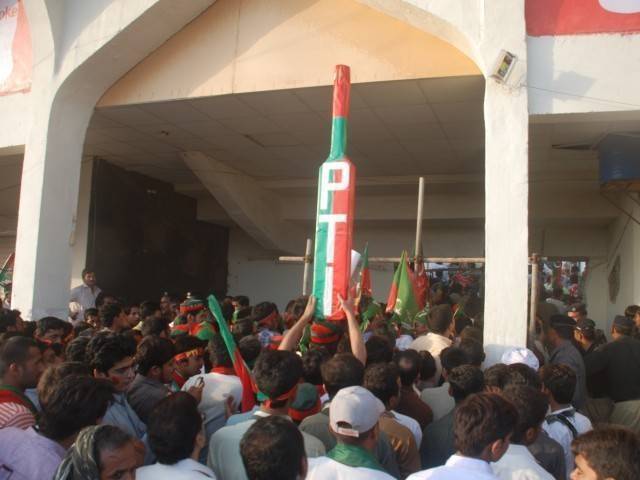 ---
ISLAMABAD: Issuing a template for its upcoming intra-party elections, Pakistan Tehreek-e-Insaf (PTI) announced on Saturday that it would bar ministers, advisers, as well as the speaker and deputy speaker, from participating in the exercise.

It announced, however, that elected members of the local government, as well as MPAs and MNAs, could take part in the intra-party elections. The party said it would be ready to lift the restrictions on ministers, advisers, the speaker and deputy speaker only if they first stepped down from their positions.

PTI chief Imran Khan has approved the five-point terms-of-reference (TORs) under powers conferred by the party's constitution. The development came days after Tasneem Noorani stepped down as PTI election commissioner.

He called the nomination of party's office-bearers 'undemocratic'. Conversely, Imran believed only one seat of every tier should be elected, while the rest of the office-bearers should be nominated.

Election procedure

According to the TORs, in the first phase, intra-party elections will be conducted at tehsil, town, and taluka levels. In the second phase, PTI presidents of union councils (UCs), Fata, AJK, Gilgit-Baltistan will be elected. Elections will be conducted only for the seat of president from UC to province levels and for the chairman at the central level.

Nominations for other posts

The elected chairman and the relevant president will nominate secretaries for their respective tiers. The electoral college for the UC, town, district, region, province, and centre is the registered voters of the party in the respective tier.

Published in The Express Tribune, April 3rd, 2016.
COMMENTS
Comments are moderated and generally will be posted if they are on-topic and not abusive.
For more information, please see our Comments FAQ