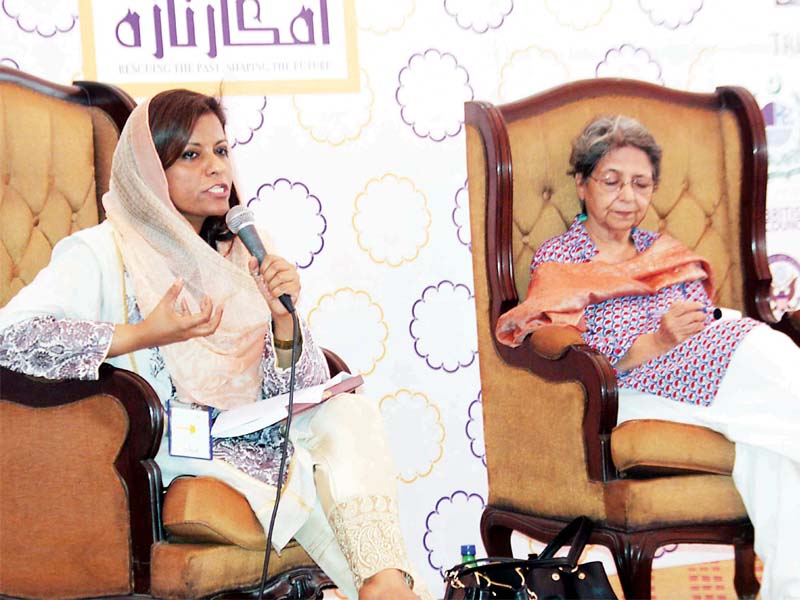 ---
LAHORE:



Conviction rate in honour killing cases remains very low, MNA Nafisa Shah said on Saturday.




She was addressing a discussion session titled Law and Culture: The Case of Honour Killings on the second day of Afkar-i-Taza conference. Shah said she had researched the issue during her PhD at Oxford.

"I started looking at reported cases and whether there had been any conviction. I found three possible outcomes for cases that went to court: they disappeared in court rooms; compensation was given to the family or the accused was acquitted," Shah said.

Shah said that she had started looking at honour killing cases while working as a journalist. "I began by looking at honour killings through the popular narrative of culture, where it was legitimised through the jirga. I found an intense competition for land and marriages between various tribes living in upper Sindh, who were originally from Balochistan. However, I want to clarify that killing someone is considered wrong and immoral in the Balochi tribes," she said.

She said that after looking at the outcome of honour killing cases, she had started analysing the Qisas and Diyat laws. "Section 300 of the Pakistan Penal Code had not been legislated by the parliament initially. It was the Shariat Court that ruled that certain articles should be Islamised. The Qisas and Diyat law made murder in case of honour a crime against the individual, instead of a crime against the state. If the state starts acting like a jirga, then what is the difference? If we still say honour killings are part of Baloch or Sindhi tribal culture, it is not telling the entire story," she said. She said that Qisas and Diyat laws made room for settlement. "This allows for compensation (payment) in honour killing cases," she said.

Shah said that a bill had been presented by former senator Sughra Imam to change the laws related to honour killings. "The bill proposed to end the settlement/pardon in honour killing cases. The bill had been formulated with the support of religious parties. Another bill was tabled by Imam which proposed using DNA evidence in rape cases. This has been stalled by the government and religious parties," she said.

Neelam Hussain, the Simorgh Women's Resource and Publication Centre executive director, talked about the cultural and legal issues surrounding honour killings.

"It is interesting to note that murder, a crime against the state, was made a crime against the individual during Gen Ziaul Haq's regime. On the other hand, adultery was made a crime against the state," she said.

Published in The Express Tribune, April 3rd, 2016.