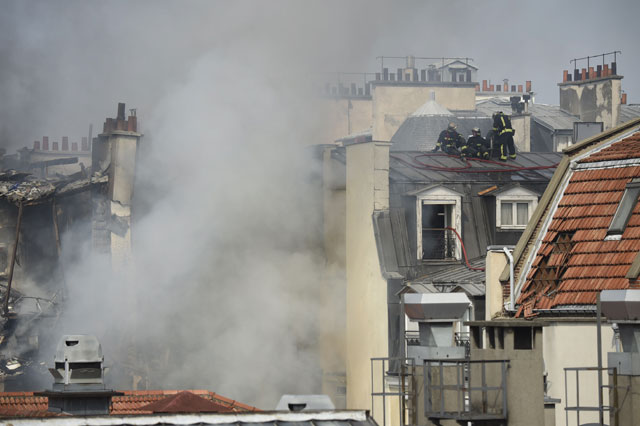 ---
PARIS: A massive gas explosion devastated the top three floors and roof of a building in central Paris on Friday, police said, adding that five people suffered minor injuries.

The blast near the Jardin du Luxembourg was accidental and was traced to a fire that caused a gas stove to blow up, police said.

French Muslims fear deeper divide after Paris attacks

"We heard a really loud explosion and saw the smoke," a student at the nearby Ferrandi culinary institute told AFP.

The force of the blast blew out some of the prestigious school's windows, a witness said.

"People were scared, they thought it was a bomb," said a Ferrandi employee who gave his name only as Samir.

Islamic State claims responsibility for Paris attacks

More than four months after the extremist attacks in the French capital in November that claimed 130 lives, jitters were revived by the March 22 attacks in Brussels and the announcement three days later of a foiled attack in France.
COMMENTS
Comments are moderated and generally will be posted if they are on-topic and not abusive.
For more information, please see our Comments FAQ