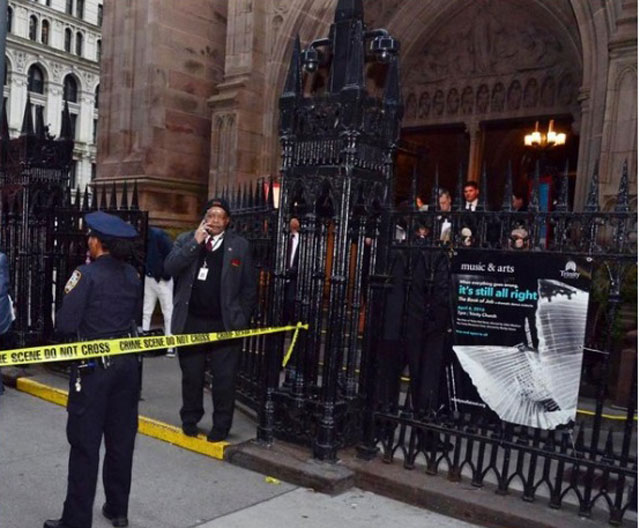 ---
A Muslim woman walking down a Manhattan street was slashed in the face during Thursday's rush hour by a man who called her a "terrorist," according to police.

Muslim artist tackles Islamophobia through art

The 20-year-old who is a student at the private postsecondary school Make-up Designory, was taken to Bellevue Hospital with non-life threatening injuries, police said. The attack left a two-inch tear on the left side of the woman's face, police told CBS New York.

The attack happened just before 5:00pm while the woman was walking near 65 Broadway, in Manhattan's Financial District. A man grabbed her arm, slashed her across her cheek and ran away, police said.


Young woman claims stranger slashed her face @ Broadway & Wall St, called her "terrorist" & ran. @CBSNewYork at 11. pic.twitter.com/aJrfbMM0Q7

— Sonia Rincón (@SoniaRincon) April 1, 2016


The woman, who was wearing a headscarf, told investigators that the attacker called her a terrorist, according to police. The woman told the police that said she did not know the attacker who got away. Police are investigating the attack, but not as a hate crime.

Obama slams 'inexcusable' anti-Muslim political rhetoric

The attack comes amid a spike in the number of slashings and stabbings in New York City. Attacks like this are up more than 20 per cent this year from 2015, and have prompted a new city initiative to combat rising violence.

Earlier, United States Secretary of State John Kerry termed Republican candidates' 2016 election rhetoric against Muslims an "embarrassment" to his country.

"Everywhere I go, every leader I meet, they ask about what is happening in America. They cannot believe it. I think it is fair to say they're shocked," Kerry said on Saturday in an interview on CBS' 'Face the Nation' show.

This article originally appeared on Huffington Post.
COMMENTS (3)
Comments are moderated and generally will be posted if they are on-topic and not abusive.
For more information, please see our Comments FAQ