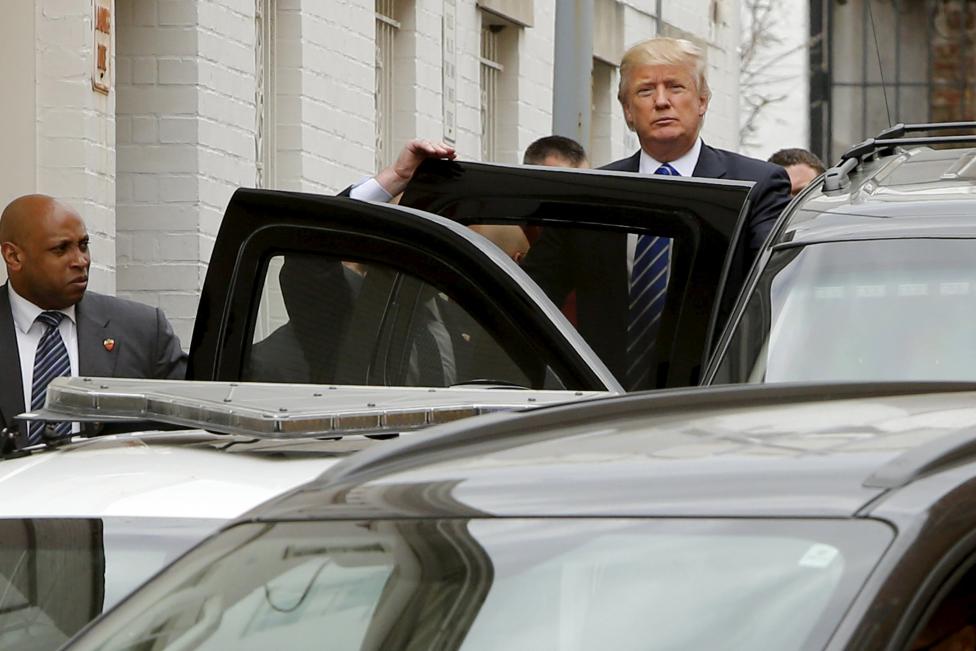 ---
WASHINGTON: Republican presidential front-runner Donald Trump made a surprise closed-door visit to the Republican National Committee on Thursday after a tumultuous two days that featured a reversal of his pledge to support the party's nominee.

Will take Donald Trump to a London mosque: Jeremy Corbyn

Trump, who also has sought to contain the fallout from his Wednesday comments supporting punishment for women who have an abortion, said on Twitter afterward he had a "nice meeting" with RNC Chairman Reince Preibus but divulged no details.

"Looking forward to bringing the party together," he said. "And it will happen!" An RNC spokeswoman described the meeting as "a productive conversation about the state of the race" and said it was part of Preibus's regular communications with the party's presidential candidates.

Trump's relationship with the RNC has been contentious at times, and he recently complained the party was not treating him fairly as it made preparations for a possible contested convention in July in Cleveland.

Donald Trump cancels appearance at conservative conference

On Tuesday, Trump backed away from a loyalty pledge he signed in September promising to support the party's eventual nominee and not to run an independent campaign for the White House.

The RNC pledge has unraveled as Trump's remaining rivals, US Senator Ted Cruz of Texas and Ohio Governor John Kasich, also indicated they were unlikely to observe the pledge if Trump was the nominee. Barry Bennett, an adviser to the Trump campaign, said Thursday's visit was about Trump helping the RNC raise money. "The meeting is to help the RNC," he said on MSNBC.

The billionaire businessman was in Washington for an announced meeting with members of his newly established foreign policy team. His campaign also is setting up a Washington office to run its convention operations and work with the RNC and Congress. But Trump's campaign has been trying to dig out from under a torrent of criticism about his comment on Wednesday that women should face punishment for getting an abortion if the procedure was outlawed, although he quickly reversed his stance.

Donald Trump's jet makes emergency landing in Tennessee

Trump, leading in the race to win the Republican nomination for the Nov. 8 presidential election, pulled back from his initial comments within an hour, first issuing a statement that US states should handle abortion issues and later saying doctors who perform abortions are the ones who should be held.
COMMENTS
Comments are moderated and generally will be posted if they are on-topic and not abusive.
For more information, please see our Comments FAQ