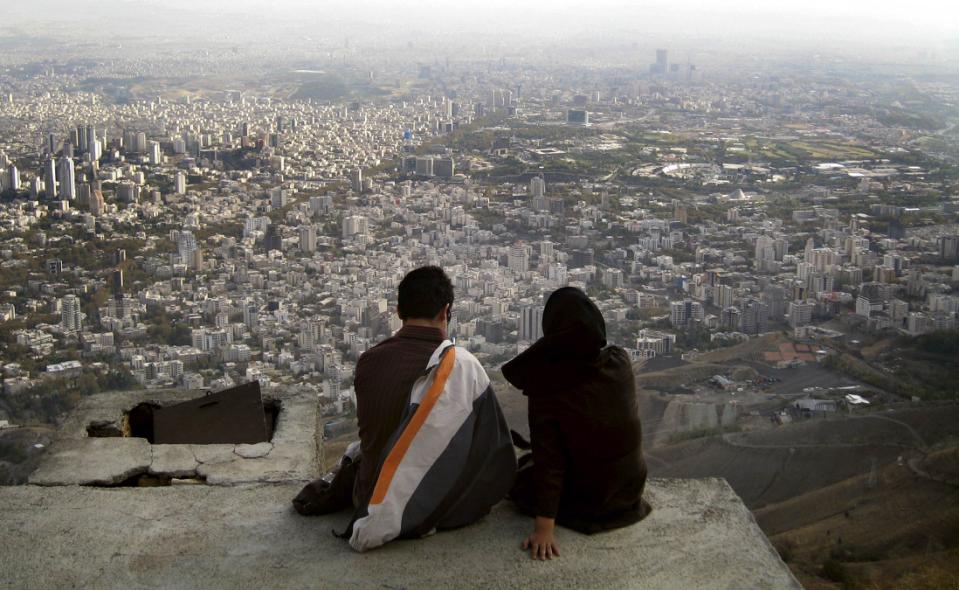 ---
"There is more to life than just a man," says Sajida*, explaining her decision to file for Khula. A working woman in her 30s, she is one of the thousands of women from Karachi who opt for it every year. "For my mother and women from earlier generations in my family, even thinking of Khula as an option was impossible."

Khula is prerogative of husband, not courts, says CII

Where Khula – the right of a woman to seek divorce – is concerned, Pakistani women, today, are on the brink of a major social change. The numbers of women opting for it is growing at an unprecedented rate in Pakistan's urban centres and data retrieved from family courts confirms this.  Within the first 10 days of 2016, 36 applications for Khula were filed in Karachi alone. On December 31, 2015, 12,733 cases of Khula were still pending in family courts of four districts in Karachi – South, East, West and Centre districts. In recent years, Malir seems to have the highest number of registered Khula cases among all localities of Karachi. On December 31, 2015, there were 700 filed cases in Malir. Within 45 days, another 200 were added bringing the average to about five new cases a day in this area alone. "If 10 cases are resolved or disposed, 50 new ones are added. The numbers keep growing," says Urdu journalist Arshad Baig, who has spent years reporting court stories in Karachi.

The Council of Islamic Ideology's recent declaration that it is un-Islamic for courts to use Khula without the consent of a husband to dissolve a marriage triggered heated debate on the subject. Yet, with Pakistan's family law allowing it, women are now more ready to use this right when a marriage gets too much to bear.

According to Pakistan's family law, in the law of Islamic jurisprudence, Khula remains a woman's unequivocal right. "The court cannot deny the woman the right of Khula," says lawyer Summaiya Zaidi, adding that Khula is when the wife applies to the court for dissolution of the marriage contract. While Islam encourages the family unit be kept intact, provisions of Khula and divorce have been given to both genders to be able to free themselves if a marriage fails despite trying on grounds of solid reasons.

The Pakistani women risking it all for their rights

In Zaidi's experience, the most common grounds for women seeking Khula are domestic violence, physical and/or emotional abuse, inability of husband to provide for her financially and lack of love or affection given by the husband. "It can also be just general unhappiness or hatred for the husband. The provision for Khula is found in the premise that Islam concedes the right to a wife to free herself from the contract where life becomes a torture for both." However, Zaidi explains this is not an absolute right but is controlled by the court. "A successful exercise of this right is dependent on the Judge reaching the conclusion that the spouses cannot live together within the limits of God," she says. In most cases of Khula, as permitted by Islamic law, the woman agrees to let go of the Meher (dower) that the husband has to give to her and may also agree on further monetary negotiations to work her way out of a marriage.

Mufti Muhammad Zahid affirms it is a right Islam has granted to women. Like many mainstream muftis (Islamic jurists), he believes both spouses must agree on the act of Khula. "One sided Khula initiated by the wife with the husband not agreeing to it, is unreliable," he says. But he also agrees that the Qazi, which today amounts to the Judge of a family court, can nullify the nikaah on solid grounds.

Fight for rights

Khula is different from Talaq-i-Tafweez, explains Zaidi. The latter is the power to grant a divorce; this right, though, belongs to the husband, yet it can be delegated to another such as his wife or a third person either absolutely or conditionally, limited by time or permanently. "The person to whom the right has been delegated can then pronounce Talaq accordingly. In essence, this means that the wife can divorce herself. Such a Talaq, once exercised, would be effective after expiry of 90 days unless revoked by husband or wife," says Zaidi. The nikahnama carries this optional clause and with rising awareness an increasing number of women have begun to check the box of Talaq-i-Tafweez in the marital contract.

For women like Sajida, Khula is what she calls a lifesaving decision. While reasons for Khula vary from couple to couple, in Sajida's experience it was her ex-husband's lack of responsibility, taking her for granted and considering her useless. "He was very jealous and unkind. I cooked for him and looked after the house and even contributed financially but he never valued anything. If I were not an educated or working woman I would have committed suicide," she shares with a shudder.

Khula was not the first option for her and she tried to make things work for almost a decade. "I just wanted him to respect me but he never did. He told me many times that I am fat and ugly," she says. Sajida's ex-husband, who suffered from bipolar disorder, let go of her very easily. "We didn't have any kind of physical contact since years, so he felt guilty. I feel it was the main reason he easily let me go," she says, and shares that she considers herself lucky to be out of a life of confinement.

'Khula' without husband's consent is un-Islamic: CII

For some of Sajida's contemporaries, however, the options are less relenting and women are forced to live in marriages where the reasons for opting for Khula would be more than valid, such as impotency, mental or physical disorders, and abuse or even infidelity.

Time to accept

While Khula is undeniably a right and the acceptance levels may have increased, it is never taken lightly. The first reaction of most people Sajida encountered was that this is the price urban Pakistani women are paying for economic empowerment. 'Yeh human rights walay aur TV dramay aurton ke dimagh karab kartay hain (human rights activists and television dramas have corrupted our women)' is a common reaction when the increased rates of Khula are brought up.

Women's rights activists fiercely defend a woman's right to be able to liberate herself from a crippling marriage. "But it's never a good thing that a family gets broken. Unlike what people assume, human rights activists like myself, who support women's rights, do not encourage women to seek divorce and make it their duty to listen to both sides of the story. We try to reconcile their differences," says Mahnaz Rahman of the Aurat Foundation.

But sometimes the differences are irreconcilable. Such was the case with Naila* who stayed in an abusive marriage for 26 years but never considered seeking Khula. Instead, her marriage ended with her husband divorcing her on his second wife's pressure. "I am from the generation when mothers taught their daughters 'Jis ghar mein shareef aurat ki doli jaati hai, wahan se uska janaza uth ta hai' (a decent woman's funeral is in the same home where she goes as a bride). This doli-to-janaza mentality was so firmly driven in a girl's mind that she chose to suffer in silence," says Naila. She could not take that leap of faith as she felt staying in the marriage was for her children's better future. The onus of protecting the children from the effects of a broken home sat squarely on the mothers and women would also brush issues under the rug for this reason, confirms Naila. "But sometimes children are better off when they do not see their mothers tormented," she adds.

Reasons cited in cases of Khula vary but experts agree that economic empowerment of women is translating into the fact that they are no longer willing to live in a perpetual abuse or neglect. "With economic independence comes a sense of self-worth.  A sense of rights and women wonder why they should tolerate unjust behaviour," says Rahman.

"We are witnessing fairly rapid social change in cities across Pakistan with regards to gender norms and as Pakistan is one of the most rapidly urbanising countries in the world, these changes are significant for the country as a whole," says Nida Kirmani, who teaches Sociology at Lahore University of Management Science and is a gender activist. In Kirmani's opinion, migration to cities opens up possibilities for women to move away from the restrictions of extended kinship networks, which sometimes allows them more room to challenge social norms.

More and more girls in urban Pakistan are getting equal opportunities of education. They are topping the grades and getting good jobs. "See Karachi: Two generations of boys in this city have gotten pre-occupied with political activities, their education and careers took a back seat. The girls filled that gap, and excelled, and went ahead," adds Rahman. But she agrees the levels of tolerance among women have receded. "The overall climate of intolerance in our society is effecting the institution of marriage too," opines Rahman.

Wind of change

Khula may be a woman's right but is not always a smooth ride. Based on the cases Zaidi has handled, she advises women to make sure they get all their valuable belongings out of the house before they leave. "Leave first for a safe secure home and then apply for Khula," she says, explaining how a woman applying for Khula can make the man vindictive and even harmful. "In most cases the potential drama of divorce is unveiled when one reads the grounds for Khula as stated in the Plaint by the woman. Even if a man was willing to grant the Khula, once he reads the allegations against him he may become defensive; it affects his ego," mentions Zaidi. She believes it works both ways: If a woman were to read such allegations against her, her ego would also be hurt. "It is never nice to read in official documentation that one was an awful spouse," she adds.

"It was a shocker when I received that brown envelope from the court informing me that my wife had applied for Khula," says Salman*, a resident of South Karachi, who confesses that the document was the wake-up call which made him amend some of his ways. "Our families got involved because our three children's lives were at stake and convinced her to give me a second chance," he shares. It was then he agreed to go for marriage counselling with his wife. "If this had not happened, I know I would have continued beating her. I am not a bad man. I love my family. But I never thought her threats of leaving me could ever be true. I never took her seriously," he says. Eventually, the couple did not get separated. According to his wife, "No one changes completely but now he knows he can't cross certain limits."

While Khula may be a liberating option for women not all women are innocent or fair in how they file the cases. Revenge is a very real factor both in cases of Khula or divorce and both genders indulge in this very basic human emotion.

Zaidi has worked on cases where the man needs defending. She cites the example of a case where the man was not guilty of the reasons specified in the Suit against him, which were cruelty, mental torture and lack of financial security. "If we didn't defend him he would have to pay her maintenance," she says.

Undoubtedly, more Pakistani women today feel empowered enough to leave unhappy marriages. "Most people would argue that this is cause for concern," says Kirmani. "But I think this is a welcome change as many women suffer too long in silence." But for single mother Aisha*, who opted for Khula and remarried few years later, this trend is neither good nor bad. "If previous generations suffered, with more awareness of women's rights hopefully future generations will progressively get better. It's a part of progress, of life moving forward."

*Names have been changed to protect identity.
COMMENTS (3)
Comments are moderated and generally will be posted if they are on-topic and not abusive.
For more information, please see our Comments FAQ