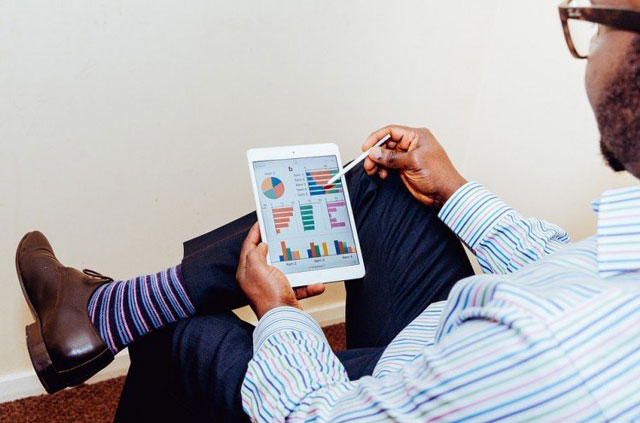 ---
Saad Ehsan was extremely excited at the prospect of entering the workforce and finding a stable job soon after graduating from college. When he was offered a position at Nishat, one of Pakistan's largest textile conglomerates, he accepted it without a second thought.

But the mundane reality of the workplace soon set in. Saad, an idealistic and energetic graduate, thought he'd be given challenging, mentally-stimulating tasks. Much to his horror, most of his work consisted of scraping data from various sources and plugging it into an Excel sheet.

Dreams of thunder for Pakistani seeking Formula 1 glory

"I would be mindlessly staring into a computer screen till late at night," says Saad. "I knew there had to be a better, more efficient way of doing these tasks."

What Saad had in mind was to code a program that would do these tasks for him. He approached his brother, an engineer by training, for help. Then the duo got to work. What they came up with was AItomation, a startup that intelligently automates redundant and repetitive tasks.



Saad ended up quitting the textile company just four months into his role, but by that time he had already impressed his former employers. They offered him a new position with increased responsibilities. But the huge firm ended up becoming his startup's first client.

Pakistani artist Samya Arif designs vinyl sleeve for Tame Impala

His brother was also encouraged by AItomation's initial traction – he dropped out of college to work on it full-time.

Software is eating the world

Essentially what the startup does is scrape data from different web sources, including public information from the likes of Facebook, Twitter, and LinkedIn, analyzes it, checks for duplication, and then inputs it according to specific parameters. Saad claims apps like Pakistan Movie & Cinema Guide as well as sites like 10 Best Quotes are completely run and moderated by his software.

"We can automate any process, no matter how complicated it is," he boasts.




The startup, which launched in September 2014, is self-sustaining and has so far snared eight enterprise clients – including companies from Israel, the US, and Australia. Others have worked with it on a per-project basis.

Daraz.pk commits to helping one Pakistani in need on every item sold on its Pakistan Day sale!

One vertical where it's been fairly successful is real estate. Saad says they were approached by a potential client in the US who used eight virtual assistants to manually track real estate listings and input data. "We automated the entire workflow for him to the extent that he didn't need even a single virtual assistant anymore," he adds.

The automation tools can do fun stuff too. One task handed to Saad's team was to curate a list of funny videos on YouTube that have more than 1 million views. Videos had to be sorted according to title name, length, and popularity. "There are hundreds, if not thousands of videos like this and it could have been a very daunting task for a human. But we managed it in one day," says Saad.

The entrepreneur is mindful of competition – he says there are "at least seven" other companies, each worth around US$100 million or more, that provide task automation. But he maintains that the costs of using them are very high and that they're primarily engineered for use by people with technical skills. He sees AItomation as significantly cheaper and usable by people with a non-technical background.

This article originally appeared on Tech in Asia.
COMMENTS (13)
Comments are moderated and generally will be posted if they are on-topic and not abusive.
For more information, please see our Comments FAQ