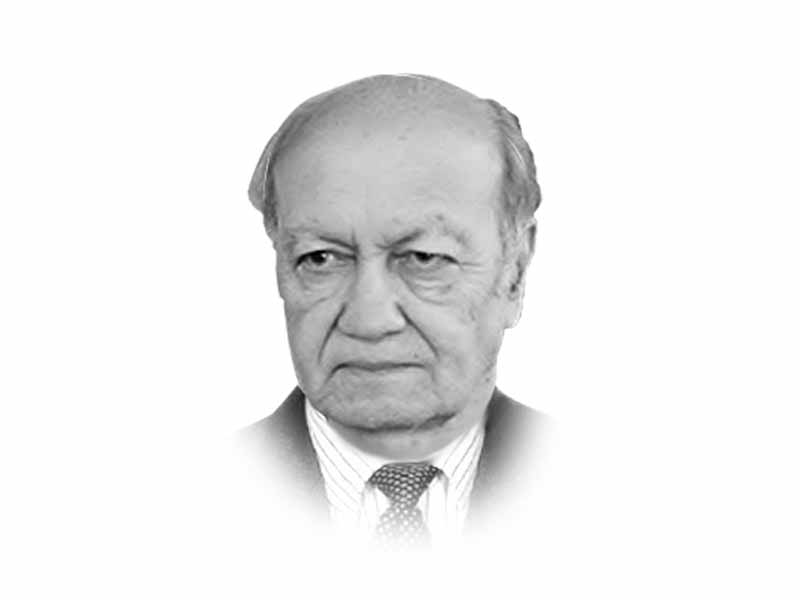 ---
During the next week, delegations from 51 countries, plus major groups like the European Union and the United Nations are expected to attend the fourth and final Nuclear Security Summit to be held in Washington, DC. Prime Minister Nawaz Sharif and Narendra Modi are among the participants. This mega event is a reiteration of President Obama's broader commitment that he made on assumption of office, to make the world a safer place. The global forum will provide an opportunity to discuss the adoption of measures to counter terrorism threats related to nuclear and other radiological weapons and review the proposed safety measures. The award of Nobel Peace prize to President Obama has also been a factor that has motivated him to convene these summits.




What are the implications of the summit for Pakistan and what does the future hold for us in the post-summit environment? Whereas the issues discussed at the conference will be broad based and not country specific, experience reminds us that Pakistan will receive proportionately greater attention, even if it is for all the wrong reasons. This apprehension is justified by the flurry of reports and comments, mostly exaggerated or inaccurate, circulating in the international media prior to the conference, regarding the security of our programme. Not surprisingly, this prompted General (retd) Khalid Ahmed Kidwai, the Adviser to National Command Authority, to make an eloquent and comprehensive speech at the Institute of Strategic Studies, defending Pakistan's programme and rebutting misgivings about its security.

The major concern being raised by US officials and think tanks relates to the safety of production and deployment of tactical nuclear-capable 'Nasr' ballistic missile, which has a range of 60 kilometres. Pakistan, of course, rejects these reservations and has repeatedly reiterated that its nuclear production and storage facilities are safe and secure. Pakistan also robustly defends its production and deployment of tactical nuclear weapons as a response to India's Cold Start doctrine. Realising that it could be one of the issues that would be raised at the summit as it remains a subject in focus by US security establishment, General Kidwai was emphatic in clarifying that Pakistan's National Command Authority has made sure that the storage and deployment of tactical nuclear weapons "is so balanced on the ground in time and space, that it is ready to react at the point where it must react and at the same time not get sucked into the battle too early, and remain safe". Despite Pakistan's reassurances, the US will continue to highlight its concerns because it believes that the overall security situation and the unstable border situation, pose great risks.

US apprehensions aside, there are some genuine concerns about Cold Start and our response of tactical weapons that Pakistan's strategic community needs to address. In case India was to respond to a militant attack emanating from Pakistan by operationalising the doctrine and Pakistan is compelled to use tactical nuclear weapons, it will invite a full-blown nuclear attack. Concern expressed about the security of tactical weapons by the Western countries and think tanks, notwithstanding their bias, has some merit. It is indeed difficult to ensure the full security of these weapons in the field, even if a strong contingent of conventional forces is deployed to protect it. Pakistan's fears of India imposing its will by sheer superiority in conventional weapons, however, cannot be ignored, but there are multiple ways of countering it. Moreover, unfortunate happenings such as that of last week, in which thousands defied government restrictions to show solidarity with Mumtaz Qadri, a militant murderer, and the suicide bombing at Gulshan-e-Iqbal Park, in Lahore, weaken Pakistan's case of maintaining fool-proof security at all places.

The answer lies in working out a solution wherein India abandons the Cold Start doctrine in the event of a terrorist attack and Pakistan, in response, sets aside the use of tactical weapons. This would, of course, require a major shift in their thinking towards each other. In the present scenario, this seems a distant goal; but the way Pakistan has shown its willingness to cooperate in the investigation of the Pathankot incident, it should not be difficult to find a way of managing a crisis without engaging on the brinkmanship of tactical weapons or operationalising Cold Start.

Pakistan is justified in blaming the US for ignoring Indian advancements in the nuclear weapons field and in contrast, subjecting it to punishing sanctions for its nuclear programme. This discriminatory policy has strategic, economic and political overtones. Enhancement of Indian nuclear and military capability acts as a balancer against China's strategic power. Pakistan's nuclear build-up forces India to focus on two fronts, partly diluting its focus on China. India, however, continues to build its military power and a recent manifestation of it was the submarine launch of the nuclear-capable ballistic missile (SLBM) K-4. This obviously has direct implications for nuclear security and regional stability. There was a muted concern expressed by the US, more as a formality.

The Western and, especially, the American press remains very biased against Pakistan's nuclear programme. As the date of the Nuclear Security Summit was getting close, several articles appeared in the international press, on Pakistan's nuclear programme. An impression is being created that ours is the fastest growing programme, quite contrary to the factual position. General Kidwai refuted this assumption and described Pakistan's programme as being of a very modest level and in accordance with the doctrine of credible minimum deterrence.

The four summits have achieved the main objective of improving the security of nuclear materials globally. These summits brought a better understanding among national leaders, of nuclear issues, especially as related to security and safety. These are transnational challenges that have to be dealt through cooperative effort. What was needed was to develop awareness among various world leaders, of the common challenge and need for cooperation. There is no compulsion, but for common gains, states are likely to make voluntary pledges to enhance security of their nuclear materials. President Obama clearly deserves to get credit for showing the foresight of raising awareness on nuclear safety.

Published in The Express Tribune, March 30th,  2016.

Like Opinion & Editorial on Facebook, follow @ETOpEd on Twitter to receive all updates on all our daily pieces.