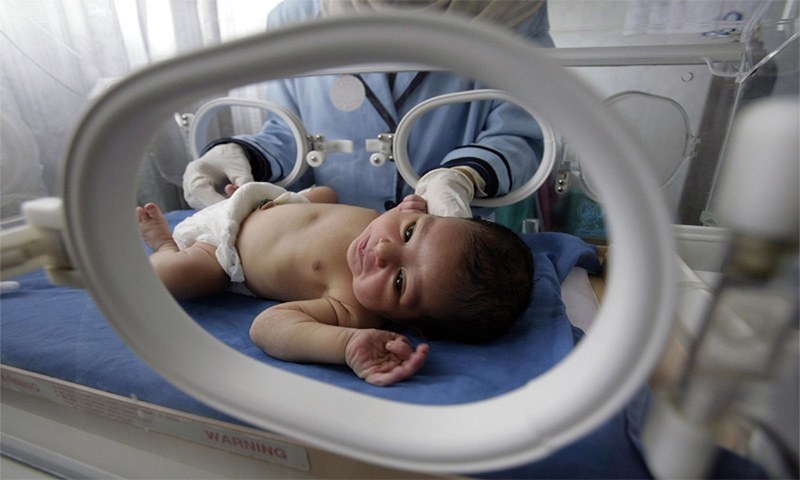 ---
MULTAN: Suffering from any disease is encumbering in itself but nothing compares to having Lysosomal Storage Disorders (LSDs), Ghulam Mustafa of Nishtar Hospital remarked on Thursday.

The consultant paediatrician made the remarks while speaking at a seminar. Mustafa said LSDs were once considered rare in Pakistan. Unfortunately, he said, this no longer held true with their incidence increasing with each passing day. Mustafa said this was exacerbated by lack of public awareness, unavailability of effective treatment and poor standards of knowledge regarding it even among doctors.

Mustafa said there were over 40 types of LSDs. He said their incidence was about one per 5,000 live births. Mustafa said over 150 cases had been diagnosed across the nation over two years. This, he said, was not as rare in relation to worldwide data. Mustafa said the prevalence of consanguineous marriages could be a reason behind this. The disorders are rooted in defective lysosomal function.

The paediatrician said public awareness and availability of healthcare greatly varied across the nation. Mustafa said expecting parents should be urged to undergo prenatal diagnosis to prevent the disease from recurring. While options to treat rare diseases were limited, he said, select LSDs could now be treated using enzyme replacement therapy.

One cannot say that LSDs are rare in Pakistan, Mustafa said. He said no one recognised them due to paucity of public awareness and lack of diagnostic facilities. Collectively, he said, they constituted a significant segment of the patient load. Mustafa said their prevalence had to be presented as a significant challenge to raise public awareness and extend requisite support. The paediatrician said the advent of enzyme therapy was a ray of hope for those suffering from the disorders. However, Mustafa said, the availability of treatment options would not prove beneficial to many of those affected. He said many could not afford to have the disorders treated. Mustafa said only governmental support could remedy this.

While the government has to ensure the provision of health facilities to treat common diseases like tuberculosis and malaria, he said, it could prove worthwhile for the government to institute a separate fund for those suffering from the rare diseases. The rarity of the diseases should not be allowed to work against them, Mustafa said.

The paediatrician said those suffering from LSDs often felt ostracised. He said this was so there were few who they could share their anxieties with and many medical professionals were not cognisant of the disorders. Mustafa said there was a pressing need to raise awareness regarding LSDs among both, the people and doctors.

Published in The Express Tribune, March 25th,  2016.
COMMENTS
Comments are moderated and generally will be posted if they are on-topic and not abusive.
For more information, please see our Comments FAQ