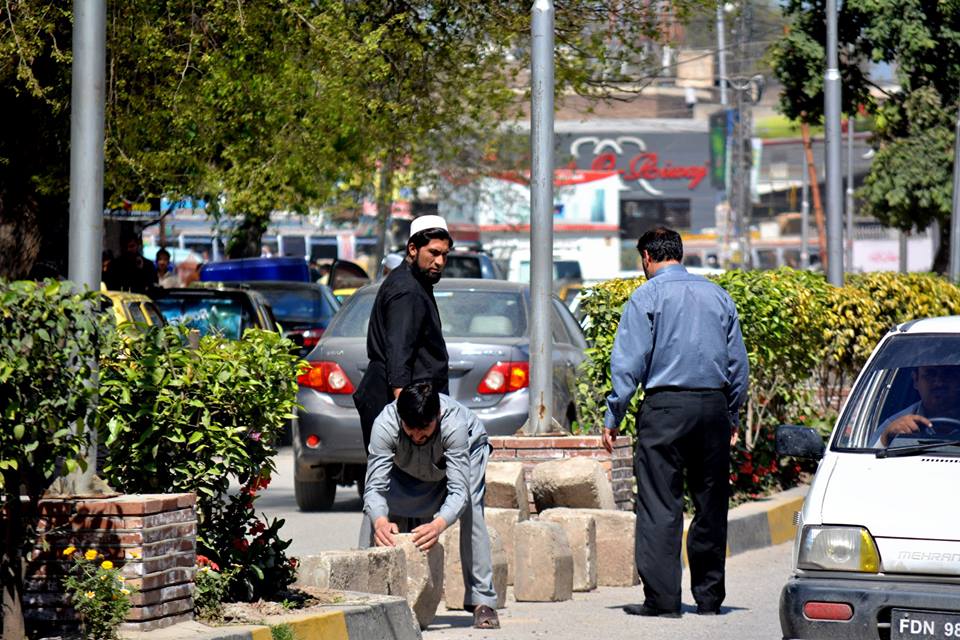 ---
PESHAWAR: Elected members of the local government (LG) and residents of the city contributed money to repair roads, install street lights and beautify the area on a self-help basis. One of the main fountains in the city which was out of order for the last several years was also repaired.

The illuminated streets with modified infrastructure were inaugurated by district nazim Muhammad Asim Khan on Park Avenue in University Town on Wednesday night. Plans to set up a food street within the locality are also under way.

The aims

Asim said these basic steps towards progress were manifestation of "the LG members" dedication to solve issues at the grass-root level.

According to Yasir Anwar, a neighbourhood councillor from University Town, who was also part of the project, one of the goals of the self-help initiative was to show locals how to solve small problems by themselves.

Talking to The Express Tribune, Anwar, who is also a psychologist, said, "The project has shown LG can be quite helpful in bringing about positive changes." He added elected representatives are not there to just spend government funds for development but also to work as social workers and team leaders mobilising locals and helping them develop their own resources.

Modus operandi

"We will do whatever we can to develop our areas," Anwar said, adding Rs0.5 million has been spent on this project which was collected by locals. Anwar said if the same work was carried out by government contractors, the cost would triple. Roads have been constructed, and the fountain and street lights have been repaired. Anwar said the next step will be to set up a food street at Park Avenue which will not only provide hygienically prepared food to locals but will also help generate revenue to develop the area.

Some locals criticised the government for collecting taxes from people without providing facilities people need and deserve. One of the residents said, "Despite repeated requests, successive governments could not repair the fountain in Park Avenue that has been out of order since the 1980s."

Published in The Express Tribune, March 25th, 2016.