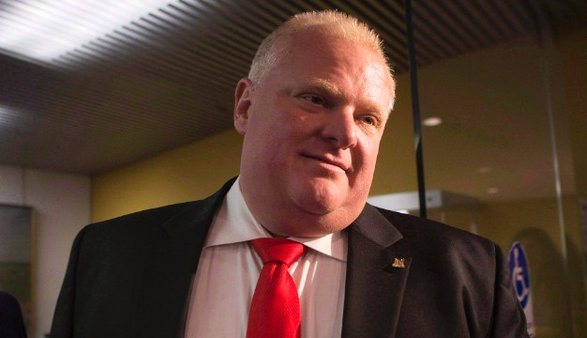 ---
TORONTO: Rob Ford, the former mayor of Toronto who gained global notoriety for admitting to smoking crack cocaine while in office, died from cancer on Tuesday, his office said in a statement.


Statement from Rob Ford's family, mourning a "beloved son, brother, husband, and father." https://t.co/8w40v720HS pic.twitter.com/auTG9Y8RJI

— CBC Nova Scotia (@CBCNS) March 22, 2016


The Toronto city councillor, 46, had been undergoing treatment for an aggressive form of cancer that had reoccurred despite surgery and several rounds of chemotherapy.

During his tumultuous 2010-2014 tenure as mayor of Canada's most populous city, Ford admitted to smoking crack cocaine, buying illegal drugs and driving after drinking alcohol.

He was diagnosed in September 2014 with pleomorphic liposarcoma, a rare and hard-to-treat cancer found in soft, fatty tissue of the body, after he was admitted to a hospital with abdominal pain.

The man who replaced Ford as mayor, John Tory, offered his condolences, calling Ford "a man who spoke his mind and who ran for office because of the deeply felt convictions that he had."


Received sad news that Councillor and former mayor @TorontoRobFord has passed away. Please find my statement here: pic.twitter.com/WHhbk2oowv

— John Tory (@JohnTory) March 22, 2016
My office will be working with the Ford family & staff with respect to arrangements. We will keep you up to date at the family's discretion.

— John Tory (@JohnTory) March 22, 2016
COMMENTS
Comments are moderated and generally will be posted if they are on-topic and not abusive.
For more information, please see our Comments FAQ