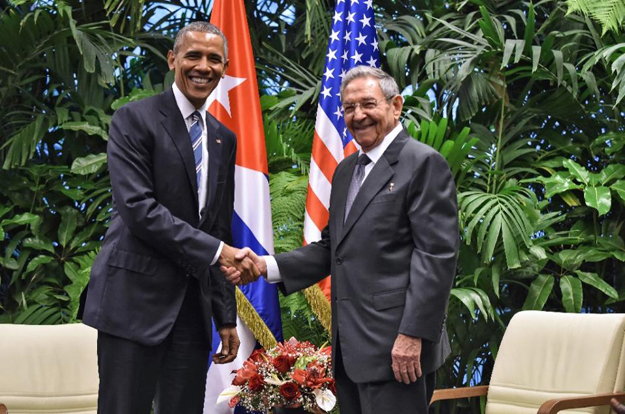 ---
HAVANA: With President Barack Obama by his side, Cuban President Raul Castro on Monday appeared to deny that his country holds any political prisoners.

In a sometimes awkward public appearance in which Castro fiddled with his headphones and complained about translation problems, the Cuban president unexpectedly fielded questions from US reporters.

"Give me a list of the political prisoners and I will release them immediately," Castro said when challenged about the Communist island's human rights record.

"After this meeting is over, you can give me a list of political prisoners. And if we have those political prisoners, they will all released before the night ends," he said.

Human rights groups immediately shot back with the names of dozens of prisoners being held in Cuba.

Obama's visit to Cuba, the first by a US president in 88 years, has raised hopes among strugglling Cubans that decades of economic and political stasis may be coming to an end.

But the detention of dozens of pro-democracy protesters on Sunday and the deployment of a horde of secret police around Old Havana have served as a stark reminder of the regime's iron grip on power.
COMMENTS
Comments are moderated and generally will be posted if they are on-topic and not abusive.
For more information, please see our Comments FAQ