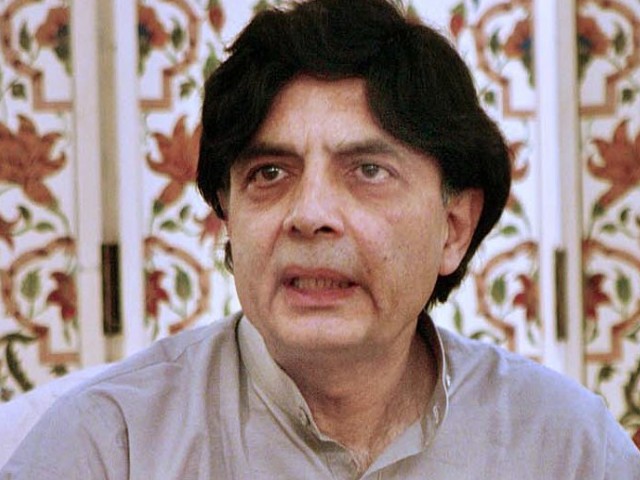 ---
ISLAMABAD: Criticising those protesting the departure of former president Pervez Musharraf from the country, Interior Minister Chaudhry Nisar has said people who once gave guard of honour to the former military ruler are now staging a political drama.

"Is it not a joke that ones who paid farewell to General (retd) Musharraf by giving him guard of honour and requesting immunity to other parties are now staging a drama with their political statements?" Nisar questioned in a statement issued on Sunday.

The country's security czar said General Musharaf went abroad at least four times during the last PPP rule, asking why the 'democratic sense' of the party was silent then.

PPP lawmakers to protest lifting of Musharraf's travel ban

In 2009, Nisar said, an investigation team had recommended Musharraf's name in Benazir Bhutto's murder case but the then rulers  did not take any action.

Nisar said although an FIR against Musharraf was registered, his name was neither put in the ECL, nor any legal action was taken against him during the PPP's rule.

PPP protests govt's decision to let Musharraf depart

Justifying the move by his party, the interior minister said Musharraf's name was removed from the ECL in light of the verdict of the Supreme Court.

He also claimed PPP co-chairman Asif Ali Zardari had been asking the prime minister to ignore mistakes made by Musharraf, adding the criticism was an attempt by the PPP to restore its lost goodwill.