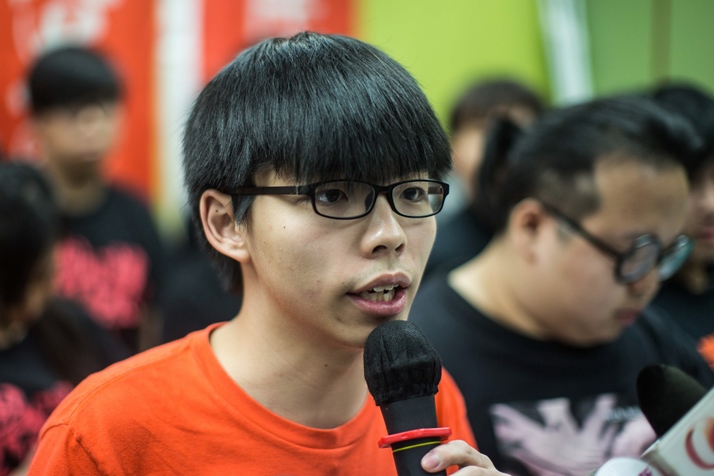 ---
HONG KONG: The teenage face of Hong Kong's pro-democracy movement announced on Sunday he will head a new political party to be set up to contest legislative elections in September.

Joshua Wong, 19, was at the forefront of mass rallies which brought parts of the semi-autonomous Chinese city to a standstill in 2014 as residents called for fully free elections for future leaders.

The 79-day protest which blocked several major roads failed to win any concessions from the Hong Kong or Chinese governments.

Beijing building radar in South China Sea

Wong's announcement came at a time when more radical young activists are gaining a foothold in mainstream politics, with one student leader who calls for independence from China taking tens of thousands of votes in a recent poll.

"It's time for us to change our position," Wong told a press conference at which he announced he was disbanding the student activist group Scholarism, of which he is convenor, to form the new party.

He said the new party would aim to nurture politicians who could push for "self-determination" among residents over the city's future.

Hong Kong 'Umbrella' leaders seek closer ties with Taiwan

Wong cannot himself stand for election until he is 21.

Hong Kong was returned to China by Britain in 1997 under a "one country, two systems" deal which for at least 50 years allows it much greater freedoms than seen on the mainland.

Hong Kong leader blames Facebook 'hack' for racy pictures

But there are fears that Beijing's influence is increasing and these freedoms are being eroded.

Some "localist" activists are calling for greater autonomy from Beijing or even independence -- an unthinkable option for Beijing.
COMMENTS
Comments are moderated and generally will be posted if they are on-topic and not abusive.
For more information, please see our Comments FAQ