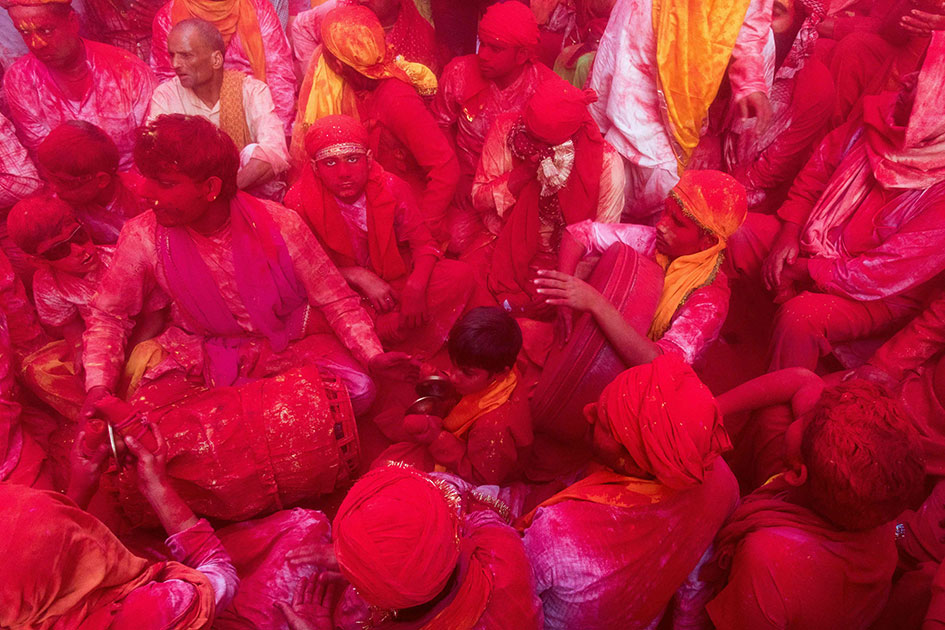 ---
KARACHI: Days after the National Assembly passed a resolution seeking 'closed holidays' on the annual festivals of minority communities, Sindh government on Saturday declared March 24 as a public holiday to mark the occasion of Holi.

"The government of Sindh has been pleased to declare March 24, 2016 (Thursday) as public holiday throughout the province of Sindh, on the occasion of Holi for all offices, autonomous, semi-autonomous bodies, corporations and local councils under the administrative control of government of Sindh except essential services," a notification issued by office of the Sindh chief secretary read.

NA urges govt to declare Holi, Dewali and Easter as holidays

"We have announced a public holiday across the province on March 24 for the festival of Holi," Maula Bakhsh Chandio, a senior aide to Sindh Chief Minister Syed Qaim Ali Shah told AFP.

On Tuesday, the lower house of the Parliament adopted a resolution to take steps for declaring Holi, Dewali and Easter as holidays for minorities. "This house is of the opinion that government should take steps to declare Holi, Dewali and Easter as [official] holidays for minorities," said the resolution moved by Dr Ramesh Vankwani of the ruling party.

Vankwani, who is also patron-in-chief of the Pakistan Hindu Council, was of the view that the announcement was inevitable for the good image of Pakistan as such holidays were also being observed in the United States on Eid, and in India on Muharram.

The resolution had, however, taken the cabinet ministers by surprise, and Minister of State for Religious Affairs Pir Aminul Hasnat Shah was visibly confused when Speaker Sardar Ayaz Sadiq asked him if he agreed with the resolution.

Earlier, the religious affairs minister while speaking in the house said the interior ministry had already given permission to heads of different organisations, departments and institutions to grant leave to people belonging from minority groups on their respective religious festivals.

Govt agrees to Holi, Easter holidays

The resolution had been subsequently passed after Parliamentary Secretary for Interior Mariyyum Aurangzeb said the interior ministry would not oppose the resolution.

Hindus make up around two per cent of Pakistan's 200 million people and mostly live in Sindh. Christians account for roughly 1.6 per cent of the population.

Religious minorities have long faced economic and social discrimination though there are signs the government is now attempting to improve its track record.

The ancient Hindu festival of Holi, which heralds the end of winter and the victory of good over evil, is marked with a national public holiday in India and sees revellers pour onto the streets.

Celebrated mainly in India, Nepal and other countries with large Hindu populations, it falls on the last full moon of winter.