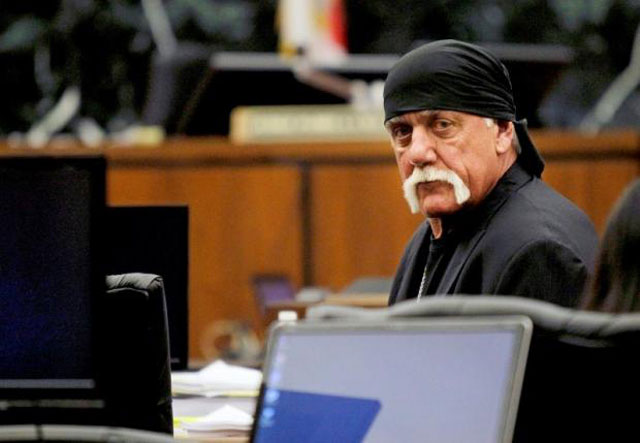 ---
FLORIDA: A Florida jury on Friday awarded Hulk Hogan $115 million with the possibility of more after finding the Gawker website violated his privacy by publishing a sex tape of the celebrity wrestler.

Gawker hit on cross-exam at Hulk Hogan sex-tape trial

After deliberating six hours, the jury awarded Hogan $60 million for emotional distress and $55 million for economic damages.

"This is a victory for everyone who has had their privacy violated," Hogan's attorney, David Houston, said.

As the award was announced, the 62-year-old mustachioed wrestling icon cried and hugged Houston.

The case has drawn attention as a digital-age test of a celebrity's privacy rights and freedom of the press under the First Amendment of the U.S. Constitution.

Gawker publisher Nick Denton said the website would appeal the verdict. A Gawker attorney previously said a loss could put the website out of business.

"We all knew the appeals court will need to resolve the case," Denton said in a statement. "We feel very positive about the appeal that we have already begun preparing, as we expect to win this case ultimately."

The jury is to remain sequestered until Monday when it will consider punitive damages and other matters in the case.

Hogan, whose legal name is Terry Bollea, had sought $100 million in damages over the edited video that Gawker, a New York-based outlet known for gossip and media reporting, posted online in 2012.

Wrestler Hulk Hogan wins $115 million in sex tape suit against Gawker

The jury of two men and four women agreed with Hogan that his privacy had been violated, that the violation had caused him harm and that Hogan had a reasonable expectation of privacy.

Clay Calvert, a professor of law and mass communications at the University of Florida and a First Amendment expert, said such a large verdict was almost certain to be pared back on appeal, if not reversed.
COMMENTS
Comments are moderated and generally will be posted if they are on-topic and not abusive.
For more information, please see our Comments FAQ