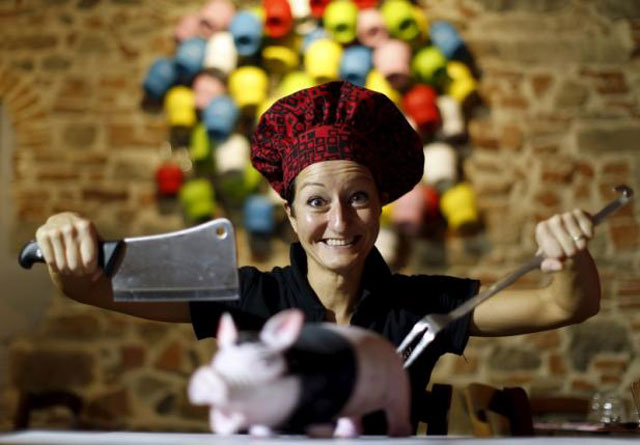 ---
ROME: Fried cow's brains might not be to everyone's taste, but more people may sample the Florentine specialty now that Italy's art capital has ordered food outlets in the city center to sell mostly local produce.

Italy busts fake champagne makers with thousands of 'Moet' bottles

Florence is the latest Italian tourist destination to adopt the mantra "you are what you eat", and is requiring shops and restaurants to make sure that 70 percent of their food comes from the surrounding region.

"We are seeing an unstoppable distortion in our cultural heritage, of which food is a part," Mayor Dario Nardella wrote on his Facebook page.

"A restaurant opens every week in Florence, not to mention minimarkets and Asiamarkets," he said, apparently referring to food and drink shops often run by immigrants and open all hours.

Promoting a short supply chain and seasonal eating has been fashionable in Italy for years, promoted by the Slow Food movement and upmarket food hall chain Eataly. But now local governments are turning up the heat.

Last month for example, Verona Mayor Flavio Tosi said he would not allow new kebab shops to open in the historic center of the city where William Shakespeare set Romeo and Juliet.

These measures have prompted a mixed reaction among Italy's legion of gastronomic pundits and business people, some noting that local products could also be of low quality while others said the move would help defend local biodiversity.

Nardella's drive in Florence appeared even simpler, though: to offer good local food and less junk to the city's crowds of visitors.

Russian officials get quirky holiday gift: a book of Putin's one liners

"Where once there were artisans' workshops, historic cafes, cinemas and old taverns, now fast food, pizzerias and low-grade restaurants have opened, ready to snare the first unsuspecting tourist," he said.