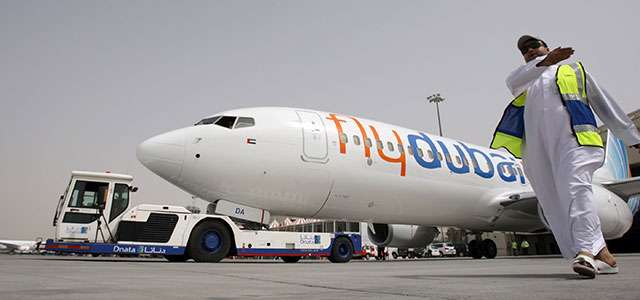 ---
MOSCOW: All 62 people on board a flydubai Boeing 737 were killed when the plane crashed and burst into flames as it was landing in Rostov-on-Don, in Southern Russia, on Saturday morning, officials said.

The plane was making its second attempt to land in bad weather when it missed the runway, erupting in a huge fireball as it crashed and leaving debris scattered across a wide area.

Runway Closed Temporarily: Three injured as plane crash-lands

"Flydubai regrets to confirm that flight FZ981 crashed on landing and that fatalities have been confirmed as a result of this tragic accident," the airline said on its Facebook page.




Russian investigators confirmed that all 62 people on board were killed, raising the initial toll by one.

"According to the initial information, there were 55 passengers and seven crew members on board. They are all dead," investigators said.

The passengers were all Russian nationals, including four children, local news channel LifeNews reported, describing the crew as unspecified "foreigners".

Footage shown on local media showed a huge fireball engulfing a wide area after the plane went down. The authorities took more than an hour to get the blaze under control, the emergencies ministry said.




More than 500 rescuers and 60 vehicles were dispatched to the crash site, the ministry added.

Two pilots killed when plane crash landed in Nepal

"The plane skimmed the ground and broke into several pieces," the investigators said, and LifeNews reported that fragments of the Boeing 737 were scattered up to 1.5 kilometres (one mile) from the crash site.




Other flights had been diverted to Krasnodar airport, 300 kilometres south of Rostov-on-Don.

"The weather conditions were terrible, the plane was shaking terribly," a passenger on one of the diverted flights told LifeNews.




A criminal investigation into the accident has been launched to determine whether any safety regulations were violated and if negligence played any part in the crash.

Russia says human error or technical failure two main theories for plane crash: agencies

The Investigative Committee of Russia said on Saturday that it is looking into a pilot error or a technical failure as the most likely causes for the plane crash that killed 62 in southern Russia, Russian news agencies reported.

"At present, we are looking into two main theories for the plane crash in Rostov-on-Don: pilot error in connection with deteriorating weather conditions or a technical error," Interfax news agency cited a representative of the Committee, Oksana Kovrizhnaya, as sayin




The accident happened at 0050 GMT, according to the statement. The plane had left Dubai at 1820 GMT, flydubai confirmed.

Putin orders assistance to relatives of those killed in plane crash in Russia: agencies

Russian President Vladimir Putin said on Saturday that assistance to the relatives of those killed in a plane crash in southern Russia was the priority, local news agencies cited Kremlin spokesperson Dmitry Peskov as saying.

"The head of the state said that now the main thing is to work with the families and the loved ones of those who had died," Peskov was quoted as saying.


COMMENTS (8)
Comments are moderated and generally will be posted if they are on-topic and not abusive.
For more information, please see our Comments FAQ