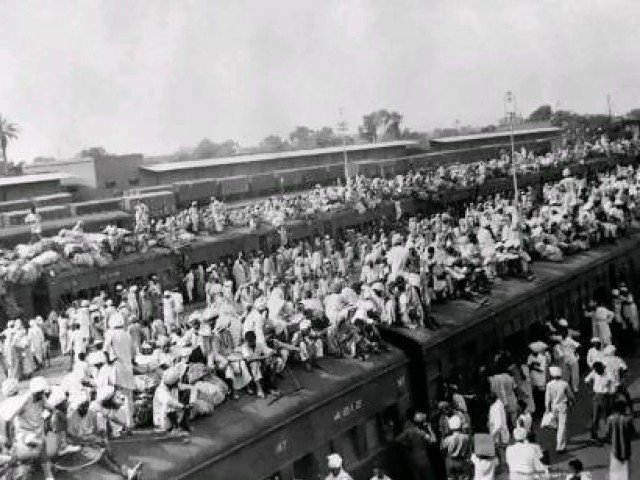 ---
ISLAMABAD: Author and historian Dr Ishtiaq Ahmed on Friday said that India's partition led to the Punjab's partition in 1947.

"The logic that was presented by Hindus and Sikhs was that if India was divided on the basis of religion, Punjab will also be divided on the basis of religion," Ahmed said.

He was delivering a lecture on "Understanding the Partition of the Punjab in the Context of the Partition of India" at Quaid-e-Azam University's National Institute of Historical and Cultural Research.

He said Punjab was divided because of Hindu and Sikh pressure and that Muslim League was not in favour of Punjab or Bengal's partition.




Ahmed talked about the events that led to the partition of the subcontinent. "Partition of Punjab happened because of the partition of the subcontinent," he said.

He also shed light on the Unionist Party (Punjab) and its role. "The Unionist Party was pro-British and the only party that was anti-partition," he said. Moving closer to the incidents that led to partition, Dr Ishtiaq shed light on the "Direct Action" in Punjab, the conflicts that led to bloodshed in Punjab during 1947, communal clashes in Lahore, Amritsar and Rawalpindi during March 1947, the Sikh massacre in Rawalpindi, Attock and Jhelum and various other significant events that led to the partition.

"Despite the conflicts, you cannot pinpoint a caste that portrayed a negative role. No caste is good or bad; there are individuals who are good and those who are bad", he said. He also clarified that his book on Punjab's partition [The Punjab Bloodied, Partitioned and Cleansed: Unravelling the 1947 Tragedy through Secret British Reports and First-Person Accounts] was not about the conflicts, rather it was a "book of hope and one that presents illustrations of the goodness of humanity".

Dr Ahmed said that one of the major flaws of Congress was that it left a vacuum in politics. "You can never leave a vacuum in politics," he said. Speaking to the students, he explained the concept of ethnic cleansing.

Ahmed is a Pakistani- Swedish political scientist. He has taught political science at universities in Pakistan, including Lahore University of Management Sciences and the Government College University Lahore. He has also taught political science at Stockholm University and has been an honorary senior fellow of the Institute of South Asian Studies at the National University of Singapore.

Published in The Express Tribune, March 19th, 2016.