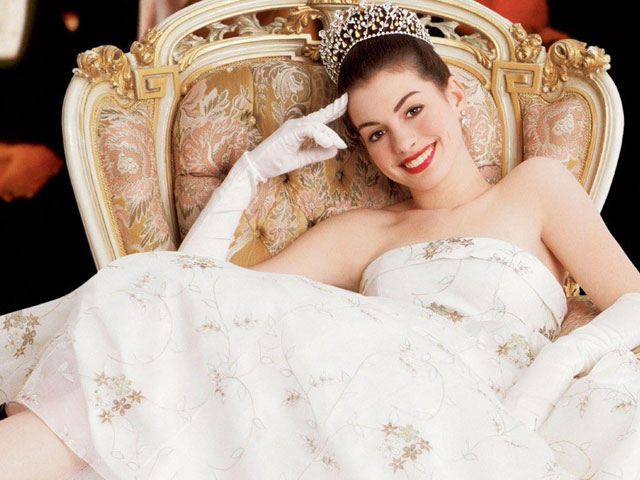 ---
It's happening, people! Our favourite princess is coming back to the silver screen. Director Gary Marshall confirmed that after speaking to Anna Hathaway, Princess Diaries 3 will be on floors soon.

Back in 2001, we witnessed Mia Thermopolis (Anne Hathaway) transform from an awkward teenager, with bushy eyebrows and permed hair to a stunning princess, who was later crowned Queen of Genovia in the 2004 sequel. We get to follow up with the princess 12 years later with Princess Diaries 3.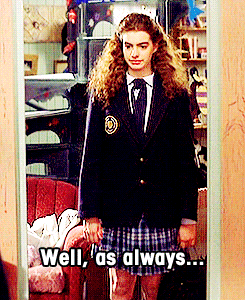 Hathaway's comedy lands at Warner Bros

Director Gary Mashall told People, "I was with Anne Hathaway a couple of weeks ago, it looks like we want to do Princess Diaries 3 in Manhattan."

Don't hold your breath for it's release, however. With Anne Hathaway currently pregnant, filming can't start just yet.




"Anne Hathaway is very pregnant, so we have to wait until she has the baby and then I think we're going to do it," said Marshall.




Can we expect to see Chris Pine's unbelievably charming character, Nicholas Devereaux from Princess Diaries 2 to return as Mia's love interest?

"Maybe," Garry tells People magazine. "He's quite big now, you know."

The last time a fan asked Pine about returning to the character, he seemed open to the idea, a fact People pointed out to Marshall.

"Yes, well Chris Pine likes me, you know why? Because his father is in Mother's Day!" Marshall revealed about his upcoming star-studded movie starring Julia Roberts, Jennifer Aniston and Kate Hudson.

Film review: The Intern - The Intern works




After six long years, author Meg Cabot returned with her latest Princess Diaries book in 2015, which revolved around Mia's Royal Wedding but we aren't sure if The Princess Diaries 3 will be based on Cabot's book, so we'll just have to wait and see.


COMMENTS
Comments are moderated and generally will be posted if they are on-topic and not abusive.
For more information, please see our Comments FAQ