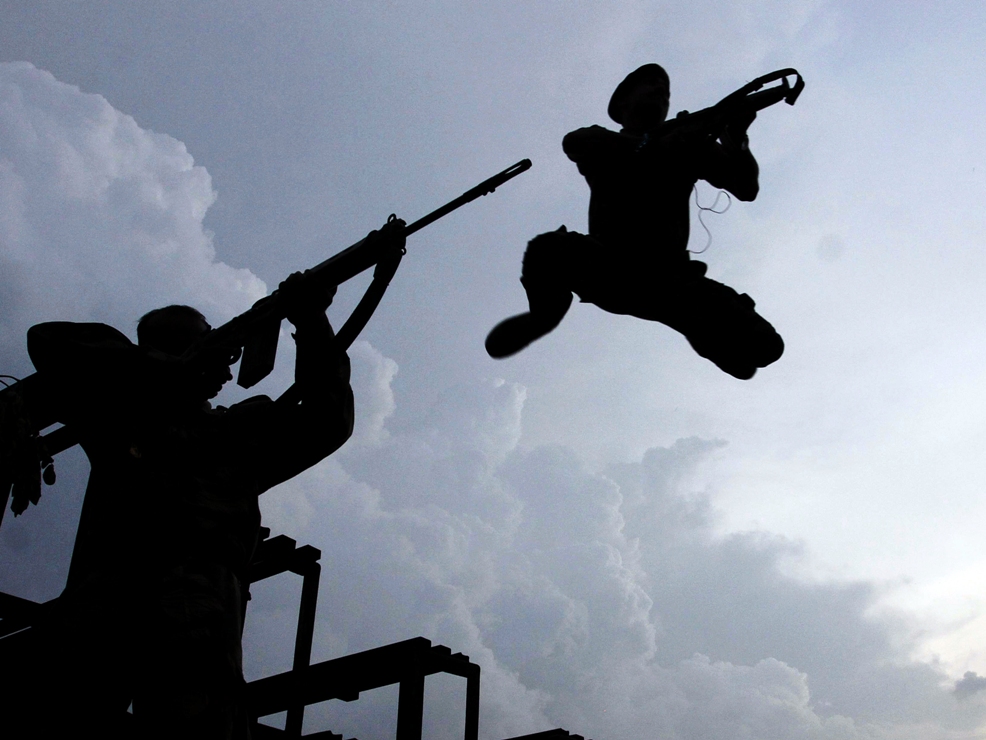 ---
ISLAMABAD: For the first time in seven years, a summary has been put to the Prime Minister Nawaz Sharif to convene the first meeting of the National Counter Terrorism Authority's (Nacta) board of governors (BOG), a senior official of the Interior Ministry has revealed to The Express Tribune.

A central coordinating body, Nacta, which was initially formed in 2009, was revived in 2013 and given the task to collaborate regarding the counter-terror information. However, since March 2013, not a single board meeting has been held, leaving a question mark over the intention of successive governments to make the authority a robust body to counter terrorism.




However, the Interior Ministry has now sent Premier Nawaz a summary that suggests a complete restructuring of the anti-terror body and a review of the 20-point National Action Plan (NAP).

"There are some points where consensus will be requested between military and civil authorities to make Nacta a functional body," he said.

Following the December 2014 Army Public School (APS) tragedy, PM Nawaz expressed a strong desire to make Nacta functional. However, the anti-terror authority is yet to constitute its BOG as envisioned in the Nacta Act which says the premier will be the chairperson of the board.

According to the act, the BOG may meet as and when required but it shall meet at least once in each quarter of a year.  The summary says the top military and civil leadership has been requested to spare time to review the NAP. The provincial governments will be taken on board to accomplish madrasas' registration task, as per the agenda of proposed meeting.

One of the top priorities of the 20-point NAP – Pakistan unanimously adopted in the wake of the APS massacre – was to strengthen Nacta. A simple review of its affairs, however, shows the body is far from meeting the expectations of a nation fighting a do-or-die battle against militancy.

Speaking to The Express Tribune, a top official of Nacta said the provinces do not send or share information with the authority because of its ineffectiveness.

According Interior Minister Chaudhry Nisar Ali Khan, out of the NAP's 20 points, ten exclusively belong to the provinces. Nisar said the progress on 15 points was satisfactory, while performance on five areas was identified as weak.

To oversee the NAP's implementation, the government initially constituted 15 different subcommittees, each looking after the various NAP points. These committees comprised ministers, senior government officials, and top army officials. Apex committees – comprising civil-military leadership – were also formed in all four provinces.

One of NAP's authors Rustam Shah Mohmand said "as per the SOP, fortnightly meetings of these committees were necessary to assess the performance of LEA's, but this is not being followed".

Published in The Express Tribune, March 16th, 2016.
COMMENTS
Comments are moderated and generally will be posted if they are on-topic and not abusive.
For more information, please see our Comments FAQ