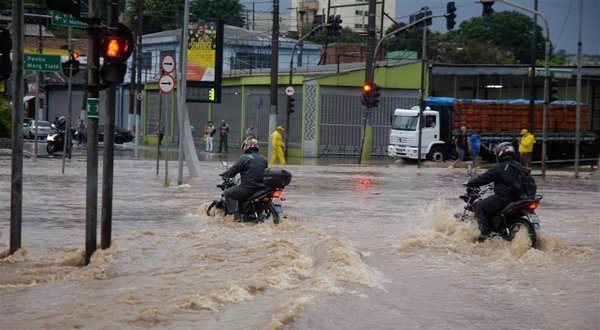 ---
SAO PAOLO: Torrential rains overnight killed at least 15 people on the outskirts of the Brazilian economic capital Sao Paulo, rescue workers said Friday.

Ironically, the flooding comes on the heels of two years of drought that caused severe water shortages in the sprawling metropolis of 20 million people.

A landslide buried 13 of the victims, while two others drowned in the floodwaters, the rescue service said on its official Twitter account.

Another eight people are missing, feared to be trapped inside two homes that collapsed in the landslide in the municipality of Mairipora, rescue official Marcos Palumbo told news site G1.

Dozens of families were stranded across several communities in the greater Sao Paulo metropolitan area.

The rain also interrupted flights for six hours at the Sao Paulo international airport, the largest in Brazil. The commuter rail network was also shut down.
COMMENTS
Comments are moderated and generally will be posted if they are on-topic and not abusive.
For more information, please see our Comments FAQ