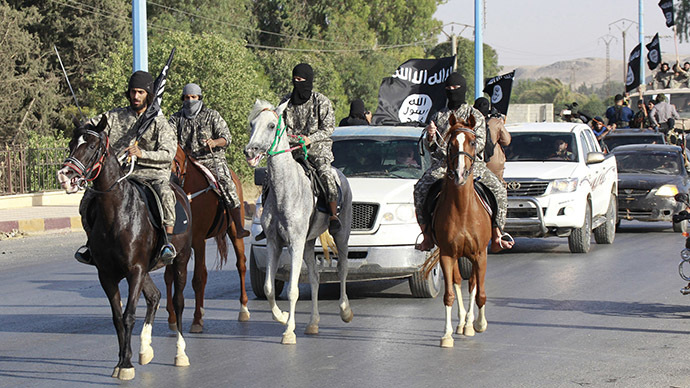 ---
WASHINGTON, DC: The Islamic State militant group is unable to make significant inroads in Afghanistan and its fighters are contained in a small part of the country, a US general said Thursday.

The Islamic State in Afghanistan and Pakistan -- named a year ago by the group's leadership -- has stepped up its offensive in the east of the country in recent months.

'Afghan Taliban will not join peace talks'

However, the group, which is also called ISL or Daesh, "is primarily contained to one district out of 404 district within the entire country," said Brigadier General Wilson Shoffner, spokesperson for the US-led military operations in Afghanistan.

That district is in the eastern province of Nangarhar, on the border with Pakistan, Shoffner told reporters in Washington via telephone.

Last year, the military officials estimated that there were between 1,000 and 3,000 IS fighters operating in six or seven districts of Nangarhar.

But now the number of fighters is "probably on the lower end of that," he said.

Many of them are former Pakistani Taliban fighters "that have changed allegiance to Daesh," Shoffner said.

Those fighters were pushed into Afghanistan by a crackdown on militants in Pakistan, Shoffner said.

"Daesh does not have a fundamental ideological appeal" among the Taliban, he said.

Afghan peace process: Taliban chief tells supporters to move to mountains

"Pretty horrific facts committed by Daesh in Nangarhar province that really were unpopular with the population" have helped undermine their support in Afghanistan, he said.

Nevertheless, the IS group remains a "strategic threat" in Afghanistan, Shoffner said.

In recent months Afghan forces backed by US drones launched a scorched earth offensive to beat back IS in Nangarhar, where the group's rein of terror has displaced thousands of people.

The White House in January gave the US military legal authority to target the group's fighters in Afghanistan, the first such authorization for military action against the IS group outside Iraq and Syria

The general said that the US military has substantially increased its attacks on the IS group.

Ground offensive begins: Army troops roll into Shawal Valley

The US and NATO combat mission in Afghanistan ended in December 2014, and the remaining forces focus on training and support of the Afghan military missions, as well as counterterrorism missions against the IS group and remnants of al Qaeda.
COMMENTS
Comments are moderated and generally will be posted if they are on-topic and not abusive.
For more information, please see our Comments FAQ