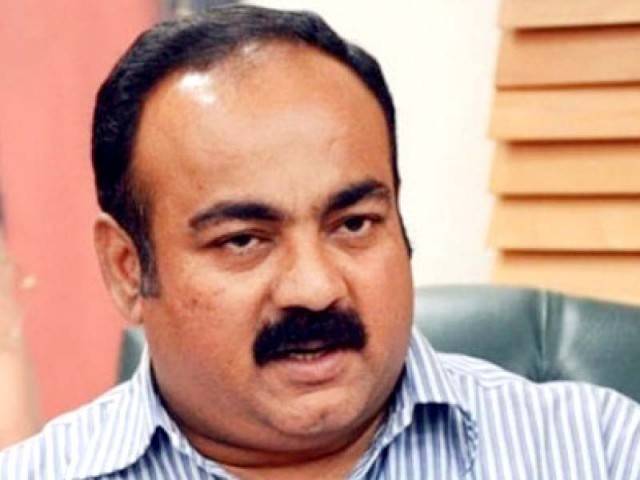 ---
KARACHI:



An anti-terrorism court granted on Thursday interim bail to Muttahida Qaumi Movement's (MQM) Khawaja Izharul Hassan in around two dozen cases pertaining to Altaf Hussain's anti-army speech.




The cases, identical in complaints, were lodged after the controversial speech delivered by Altaf on July 12 2015, in which he lambasted the country's military establishment. In his speech, the MQM had chief criticised the Rangers and expressed doubts on the efficacy of the ongoing targeted operation in the port city. "Rangers personnel treat people in Karachi exactly how the Indian Army behaves in occupied Kashmir," he had claimed. More than 20 MQM leaders were booked for allegedly abetting their chief in his speech by arranging, facilitating and attending the programme. After mayoral candidate Wasim Akhtar and former minister Rauf Siddiqui, Hassan is the third accused to have been granted bail in these cases. Hassan, who is also the leader of the opposition in the Sindh Assembly, told ATC-I judge Bashir Ahmed Khoso that the cases against him were politically motivated and 'far from reality'. His attorney submitted that his client was not even present in the country when the speech was delivered, therefore, he could not be held accountable for it.

The judge granted him interim bail and directed him to submit sureties, each amounting to Rs20,000, in all 23 cases registered against him under Sections 120-A, 120-B, 121, 122, 123, 123A of the Pakistan Penal Code, read with Section 25 of the Telegraph Act and Sections 6 and 7 of the Anti-Terrorism Act. Meanwhile, the ATC-II also allowed him bail in two similar cases against sureties of Rs100,000 each.

A Gilgit-Baltistan court has already sentenced in absentia Altaf to 81 years in prison in a similar case.

Published in The Express Tribune, March 11th, 2016.