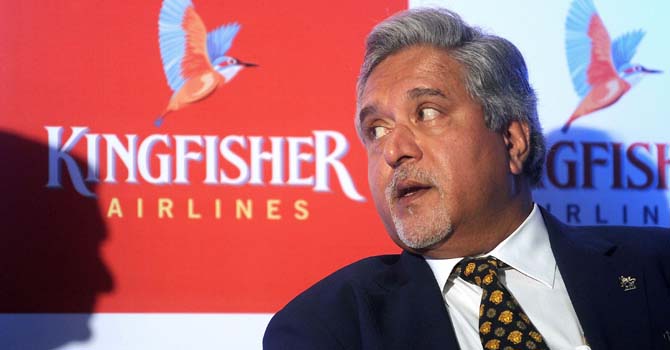 ---
BANGALORE: An Indian tribunal Monday halted a $75 million severance payout from spirits giant Diageo to Vijay Mallya, a beleaguered liquor baron accused of defaulting on hundreds of millions of dollars in loans.

Heavily indebted Mallya has been deep in a financial fight over his now-defunct Kingfisher Airlines, which owes more than $1 billion to a consortium of state-run banks and creditors.

But the tribunal in the southern city of Bangalore Monday ruled against the flamboyant businessman who last month stepped down as the chairman of United Spirits, the Indian arm of Britain's Diageo, following allegations of financial lapses.

"Diageo and United Spirits Ltd shall not temporarily disburse the amount ($75 million) to Mallya," R Benkanahalli, presiding officer of the Debt Recovery Tribunal, said in his order Monday.

The move came after the group of creditors, led by the State Bank of India (SBI), filed a petition on the weekend laying claim to the $75 million payout from Diageo.

The group have also sought Mallya's arrest and asked for his passport to be impounded after he said last month that he planned to move to Britain to be closer to his children.

The tribunal has asked for more details from the parties involved ahead of the next scheduled hearing on March 28.

'Good times' a distant memory as India's Kingfisher tycoon turns 60

In a statement late Sunday, Mallya said he was "making efforts to reach a one-time settlement with the banks", according to local media reports.

At his height the liquor baron was nicknamed "India's Richard Branson", but his empire later began to crumble under the weight of Kingfisher's losses.

Last year, the SBI declared the tycoon a "wilful defaulter" for not repaying loans made to Kingfisher Airlines which was grounded in 2012.

Mallya, who is also an independent lawmaker in the Indian parliament's upper house, sold a large chunk of United Spirits, which he inherited from his father, to Diageo in April 2014.

But the London-based drinks giant had been reportedly trying to oust him as chairman after an internal inquiry found financial irregularities at the Indian group's Bangalore arm.

Known for his lavish lifestyle, he owns a stake in the Force India Formula One team and is the chief mentor of the Bangalore team in the popular Indian Premier League Twenty20 competition.