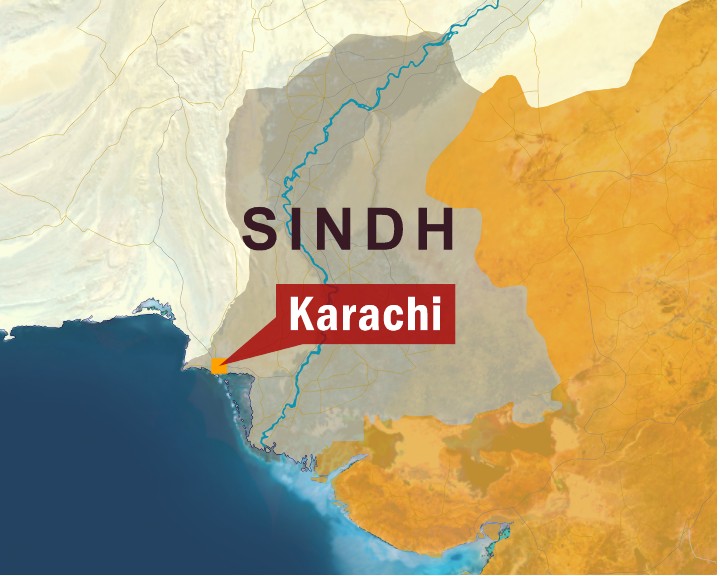 ---
KARACHI: As journalists across the world marked the 17th Press Freedom Day on Monday, the Pakistan Press Foundation held a gathering of journalists who remained critical of the government's restrictions.

The passage of the 18th amendment law may have been an achievement for the government but journalists did not hesitate to criticise its shortcomings, especially the insertion of a sub-section 'Right to Information' in Article 19 of the constitution. "This constitutional amendment is eyewash," remarked journalist Shamimur Rehman, one of the speakers at the seminar.

"Article 19A talks about a citizen's right to access information of public importance but at the same limits that right by adding that it is 'subject to reasonable restrictions imposed by law'. Who will interpret what reasonable restrictions are? We should not forget how former president General (retd) Pervez Musharraf used this same 'reasonable restriction' to justify his Emergency Rule in 2007," he reminded the audience.

These contradictions in the constitution leave most journalists upset because it limits their freedom, he said, adding that it is restrictions like these that prevent journalists from doing their primary job, that is, informing the citizenry. Media consultant Imran Shirvanee added that lower wages in most media organisations is another reason most reporters are not motivated to do their job and are quick to 'accept bribes'. "In the past, we have seen how media organisations did not even own the death of their reporters or cameraman by refusing to lodge an FIR," he said.

Speakers were of the opinion that while it is essential that media organisations protect their financial interests, their employees should be taken care of as well and their basic right to health insurance should be guaranteed, especially at a time when the country is fighting a war on many fronts. In his brief speech, journalist Fazal Qureshi discouraged the trend of statement journalism, stressing the importance of investigative journalism instead.

Syed Adil Gilani, the chairman of Transparency International Pakistan, concurred with his views and stressed the need to educate journalists about the country's law on their right to information. "Freedom of information is essential for furthering transparency and reinforcing public accountability which is why we need to push for this legislation." He shared a copy of the Freedom of Information Bill 2008 proposed by former Federal Minister for Information Sherry Rehman, which he suggested journalists should use to expose the wrongdoings of the government.

Until the bill is passed, people will have limited access to maps, photographs, correspondence, minutes of a meeting, documents of a public body and transactions involving the acquisition and disposal of property and public expenditure. However, it does not include proposals for Cabinet decisions, proposals for the management of the national economy, investigative reports undertaken by agencies for the prevention or detection of crimes, information relating to scientific research and other similar affairs of the government.

"The challenge is to see how transparent this government is about its anti-corruption efforts and only journalists can do this by providing accurate information after accessing public documents," said Gilani. Under the FOI Bill of 2008, public bodies would also be required to computerise all their records and update their websites in order to prevent 'needless paperwork' in acquiring public documents.
COMMENTS
Comments are moderated and generally will be posted if they are on-topic and not abusive.
For more information, please see our Comments FAQ