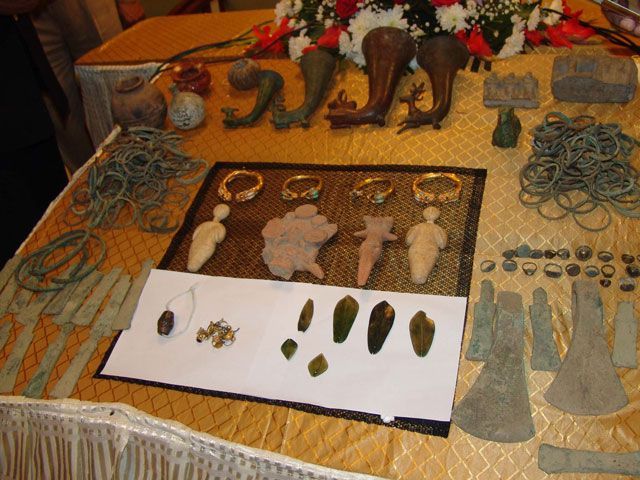 ---
LAHORE: Centuries-old artefacts were stolen from the museum of Punjab Assembly during mass protests against the execution of Mumtaz Qadri.

Protests were staged at Mall Road in Lahore Friday afternoon against the hanging of former Punjab Governor Salman Taseer's assassin, a former elite force commando, on February 29.

Harappan Connections: Exhibition embodies artefacts from Indus

Confirming the theft, Punjab Assembly security supervisor Riaz Ahmed said a mob holding placards and batons entered the assembly building, detained the staff and looted the artefacts.

According to another museum staffer, hundreds of men entered the museum and beat the staffers when they attempted to restrain them from committing the crime.

Seized artefacts belonged to pre-historic era, say officials

He added that police were immediately informed of the incident but they arrived late apparently because they were engaged in maintaining law and order outside the building.

The antiques, including a gift from the Oman's government, were brought to Pakistan during the second Islamic Summit Conference in 1974.

Smells like Nirvana: Over 500 new artefacts found at Bhamala

In December last year, Pakistan Customs seized antiques at Karachi airport belonging to the 'pre-historic era' and worth millions of dollars.
COMMENTS
Comments are moderated and generally will be posted if they are on-topic and not abusive.
For more information, please see our Comments FAQ