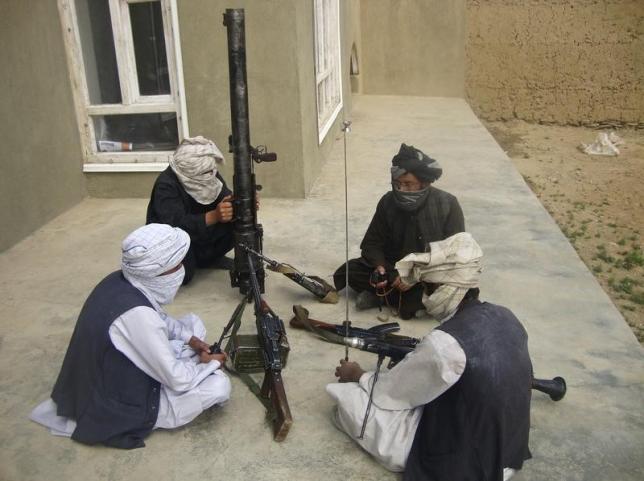 ---
KABUL:



A top Afghan presidential aide says Kabul is willing to accommodate key demands of the Taliban, if the group drops preconditions for planned direct talks. The statement by Qutbuddin Hilal, adviser to President Ashraf Ghani on Peace Affairs, is important given the fact that the Taliban have called on a quartet of international and regional countries to take certain steps before they could join the talks scheduled for the first week of March in Islamabad.




"There is no opposition to all but one Taliban demands," Hilal told The Express Tribune in Kabul. The National Unity Government is willing to discuss amendments to the Afghan constitution; help remove names of Taliban leaders from a UN sanctions list; reopen the Taliban political office in Qatar; and release their prisoners, he added.

Tentative date picked for Taliban-Kabul talks

"But President Ghani has rejected the Taliban demand for installation of an interim government in Kabul," he said. "The president insists he will not compromise on a government elected by the people of Afghanistan."

Hilal, a former presidential candidate, claimed that the Taliban were no more insisting on immediate withdrawal of foreign forces from Afghanistan. "Now, they want a timeframe for troops pullout," said Hilal, who has been part of a delegation of prominent Afghan figures dealing with the Taliban negotiators in their Doha office.




The Quadrilateral Coordination Group (QCG), which is made up of Pakistan, Afghanistan, China and the United States, has asked the Taliban and all other Afghan resistance groups to join the direct talks with Afghan government officials in Islamabad. The insurgents, however, have been noncommittal, thus far. Their chief negotiator, Maulvi Sher Abbas Stanekzai, had spelled out a list of demands during an unofficial intra-Afghan meeting in Qatar in January.

The Taliban leaders insist on practical steps on their demands before direct talks could begin, but Afghan officials rejected them as preconditions. Hilal said President Ghani has "pinned high hopes on the [planned direct] talks with the Taliban" in Islamabad but he was not sure if the authorised Taliban representatives would show up.

Upcoming Afghan talks 'a positive signal': PM

He said Kabul was expecting Islamabad to persuade the Taliban to join the talks. "The information we have from Qatar is that they [Taliban] are not coming. But Pakistan says it will use all its options so the Taliban could join the talks as Islamabad had in the past brought them to the negotiating table in Murree."

Hilal was referring to the rare face-to-face meeting between Afghan officials and Taliban representatives in the popular Pakistani tourist resort in June, 2015. The initiative – officially named Murree Peace Process – had fallen apart after the news of Taliban supremo Mullah Omar's death was leaked to the media.

"They [Taliban] must participate [in Islamabad talks]. If they don't, then it means nothing will happen," Ghani's aide said. At the same time, he urged his government to "show a positive response to the Taliban demands as give and take will help things move forward".

While diplomatic efforts are under way for brokering peace talks between Kabul and the Taliban, participants of a Pakistan-Afghanistan Track 11 dialogue on Tuesday wrapped up a two-day dialogue, extending their support to the QCG which is pushing for intra-Afghan reconciliation.

The delegates, including MPs, former officials, diplomats, media persons and members of civil society also urged both Pakistani and Afghan governments to continue their efforts for peace and increase counter-terror and security cooperation.

Afghan blasts kill 25, jeopardising peace talks

"Joint efforts are needed to crush terrorism which is a common enemy of Afghanistan and Pakistan. The ice-breaking engagement between Afghanistan and Pakistan at both official and private level must continue to help remove the bilateral trust," said a joint statement issued at the conclusion of their third regional security workshop.

Published in The Express Tribune, March 2nd, 2016.
COMMENTS (1)
Comments are moderated and generally will be posted if they are on-topic and not abusive.
For more information, please see our Comments FAQ