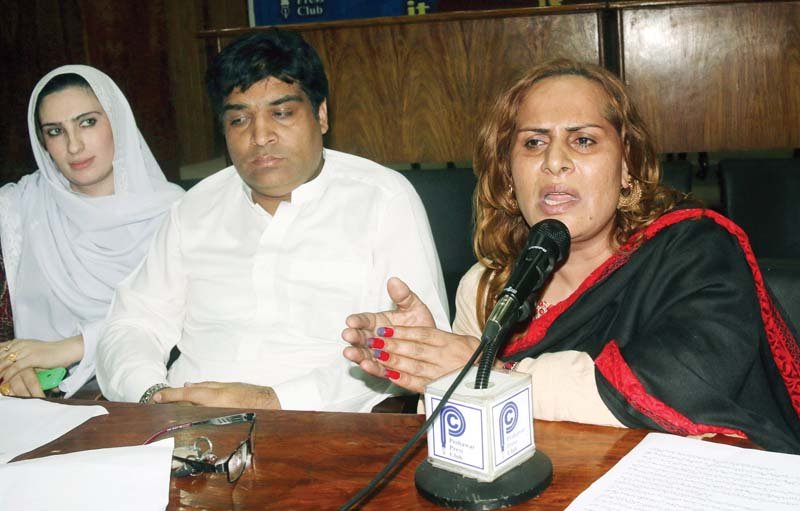 ---
PESHAWAR:



People who identify themselves as transgender asked the government to include an option where they can state their gender in the national census. They said this at a news conference held at Peshawar Press Club on Tuesday.




They said previously people who were transgender were asked to mark themselves as people with disabilities. Then the federal government deleted the column, leaving only the discreet categories of male and female.

Transgender community demands implementation of SC ruling

Those at the press club added there was no mention of transgender and intersex, a term used for people who biologically do not conform to male or female.




Farzana, a well-respected figure and the president of TransAction, an alliance formed to protect the rights of people who are transgender, said the transgender and intersex population will perish if the census does not account for them. "We are struggling to get an equal status in the country. However, such steps undermine our efforts," she added.

There are approximately over 48,000 people who identify themselves as transgender in the province. However, "We need to be included in the census…[An exact count must be determined by the state]," Farzana said.

Transgenders of K-P demand protection

Paro, a transgender activist, said, "This step of the government contradicts the orders of the high court. We are equal citizens of Pakistan and will file a writ petition in the high court to safeguard our fundamental rights as guaranteed in the Constitution
of Pakistan."

Taimur Kamal, coordinator of the Pakhtunkhwa Civil Society Network, who is a staunch supporter of people who are transgender said, "The discrimination they face has become a significant matter of concern. Their issues must be addressed."

Published in The Express Tribune, March 2nd, 2016.
COMMENTS
Comments are moderated and generally will be posted if they are on-topic and not abusive.
For more information, please see our Comments FAQ