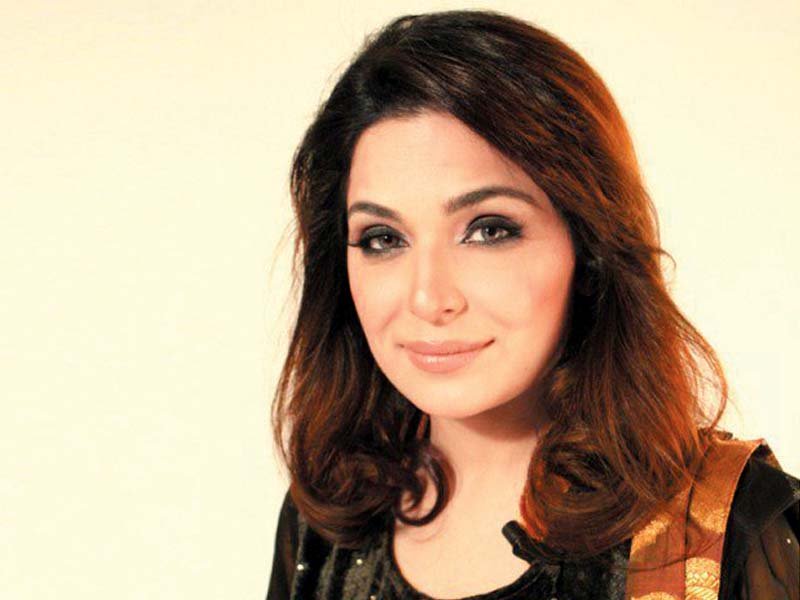 ---
LAHORE:



The ever-entertaining Meera sure knows how to make headlines. After being roped in as the female lead for the film Hotal which will be released across Pakistan on April 8, and later pointing fingers at Mahira Khan for lobbying against her in India and snatching her stardom, reports of the Lollywood actor joining the directors' bandwagon are in the air. Apparently, 'Meera jee' has turned director for the upcoming film, Oscar, which is slated to hit cinema screens in mid-2016.




"Shooting of Oscar has almost been completed and a few Indian personalities will be flying in to Lahore to discuss the film. We have incorporated the latest technology in the production process," shared Meera's father, Sarwar Shah.

Last year, the actor took a stand against "biased film artists" and launched her production house to create opportunities for young actors who wish to pursue a career in film. Another reason for this step, according to her, was that directors were not giving her an opportunity to star in their films. At that time, Meera had vowed she will produce at least 10 films under the company, Meera Films and Media House; Oscar will now be the first of them. The film will also be released in India, Germany and other foreign countries.

Shah has produced the film while the script has been written by Khalid Hassan Khan. The film is bilingual, featuring more dialogues in English and some in Urdu. With little experience of working in English movies, Meera will not only be playing the lead role in the film but speak English for the most part. "Meera recently visited US, Germany and France and took help from professionals there for improved dialogue delivery," said Shah. "We're not disclosing the storyline of the film yet. But, it will definitely portray Pakistan in a positive light." The final few sequences are being shot these days in Lahore, Karachi and Islamabad.

"Although as of now we're making Oscar only, in real we are the people who convinced Indian film-makers such as Mahesh Bhatt to venture into cross-border productions," added Shah. On the other hand, he stated, his family has never been given credit for this.

Concurring with her father's statement, Meera once again said that "relatively new" actors such as Mahira Khan have used everything in their power to grab projects that were initially made for her. Ranting about Khan stealing the spotlight from her, Meera added, "I was the first Pakistani female actor to make waves in Bollywood. I even earned many awards there and proved my talent. I always preferred good quality work and my entire career is proof of this but I do blame some elements for instigating 'dirty politics' in the film industry."

According to Meera, Khan along with other actors has formed a lobby against her and is not letting her career move forward. "This is a good time for the film industry and we should be united and work as a team. I think it's time to put all other problems aside."

Speaking about the future of his daughter's production house, Shah added, "We are well aware of the trends regarding film-making and have been discussing with renowned directors for a good time to start producing more films. I think the time when our company will become famous is approaching." Meera too believes her venture can move forward in leaps and bounds if the talent of upcoming actors is explored and not ignored. "I believe in unity and positivity. I hope by following Indians, we will also honour our seniors," noted Meera.

Published in The Express Tribune, March 1st, 2016.

Like Life & Style on Facebook, follow @ETLifeandStyle on Twitter for the latest in fashion, gossip and entertainment.
COMMENTS (6)
Comments are moderated and generally will be posted if they are on-topic and not abusive.
For more information, please see our Comments FAQ