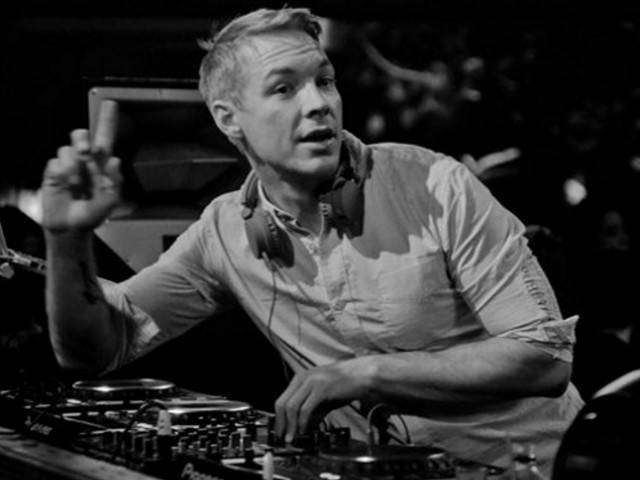 ---
ISLAMABAD: The open skies of Pakistan's capital resonated with sick beats of electronic dance music (EDM) Saturday night as local DJs set the stage for the Grammy-winning American musician Thomas Wesley Pentz aka Diplo.

Shah Rukh Khan and Diplo to work together?

Security personnel surrounded The Rock Musicarium near Lake View Park, as hordes of EDM enthusiasts gathered under the stars at the
semi-coliseum venue.

Musical duo Database started off the rave with a high-energy, one-hour set featuring popular mixes of tracks such as 'Lean On', 'We're Beautiful' and 'How Deep is Your Love'.

Diplo set to headline concert in Pakistan next month

Diplo took the stage around midnight. The king of EDM has worked with the likes of Britney Spears, Madonna, Shakira, Beyoncé, Justin Bieber, Usher, Snoop Dogg, Chris Brown and Bruno Mars among many other bigwigs of the global entertainment industry.

He flew out of the country right after taking Islamabad by storm but took to Facebook to share his experience with a heart-warming message.

"I spent 24 hours in Islamabad... Meeting young musicians, new fans, students, embassy folks, parents, artists, security guards, cricket players & bootleggers... I drank a lot of tea ate some amazing food. A few hours later I played a concert in the city in a beautiful amphitheater in a park for so many awesome kids that knew all the music.

"I couldn't believe it ... At the end of the show everyone backstage gave me hugs and hi fives and told me it was a good time but it didn't feel normal. I almost felt like crying because here we all were at the end of the show with our peace signs in the air at the end of the concert doing something that might be arbitrary for us ... On any Saturday night.. We do it every weekend and we don't realize it's a privilege.. For these kids from Islamabad Lahore or Karachi or the countryside this is the first time they have ever done that and it might not happen again for a long time.

"But tonight everyone danced and sang together and wished for a better future and maybe it might make it easier for it to happen. Thanks so much for inviting me," shared Diplo in his post.


Published in The Express Tribune, February 28th, 2016.
COMMENTS (3)
Comments are moderated and generally will be posted if they are on-topic and not abusive.
For more information, please see our Comments FAQ