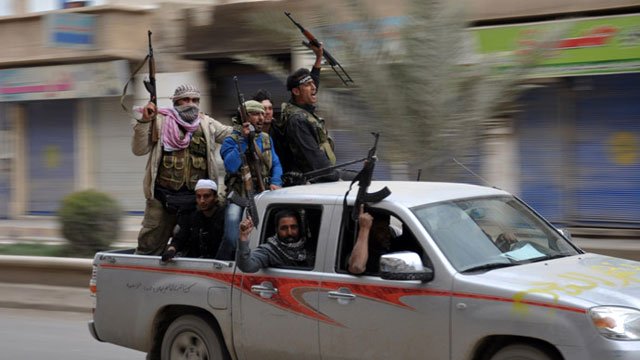 ---
BEIRUT:



Guns mostly fell silent in Syria on Saturday, as a cessation of hostilities appeared to hold for its first day.




Under the US-Russian accord accepted by President Bashar al Assad's government and many of his enemies, fighting should cease so aid can reach civilians and talks can open to end a war that has killed more than 250,000 people and made 11 million homeless.

Russia, which says it intends to continue strikes against areas held by extremist fighters not covered by the truce, said it would suspend all flights over Syria for the first day to ensure no wrong targets were hit by mistake.

Rebels reported what they described as occasional government violations, and one commander warned that unchecked, the breaches could lead to the agreement's collapse. A Syrian military source denied the Syrian army was violating the truce agreement. State media described rocket attacks near Damascus and several deadly attacks by Islamic State. But overall the level of violence was far reduced.

Published in The Express Tribune, February 28th, 2016.