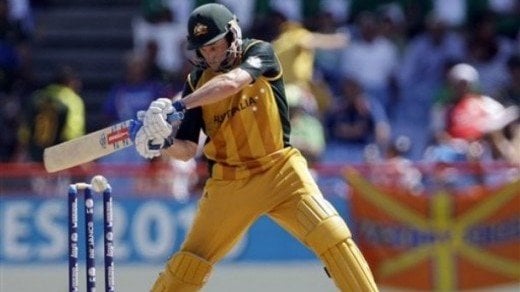 ---
KARACHI:
Highly pleased by their 21-rmun triumph in their World Cup opener against Bangladesh, Pakistani players showed complacency in their second match of the event against Australia and as result they had to face a 34-run defeat, says former Test cricket Zaheer Abbas.
"They played brilliantly against Bangladesh in their first match. A 142-run opening partnership by Kamran Akmal and Salman Butt was commendable. However, they failed to go in the match against Australia with the same determination and the players looked somewhat complacent," Zaheer Abbas said.
He further said that the team should always go in any match as a new expedition and should take every precaution without being occupied by former victory or defeat.
"Each match is a new one and former experiences should not make the team go on a defensive or take a match easily," he added.
He said that Pakistan has to work on their fielding as it has been a loophole for a very long time and Pakistan has to pay a heavy
price because of it.
"You cannot afford to drop catches and mis-field in international matches. Look the damage David Hussey did after he got a life when Salman Butt dropped his catch. It is not a domestic match one has to put his best whether he is bowling, batting or fielding," Zaheer stressed.
When Salman dropped Hussey's catch, the Australian was playing on 17 runs. However, with a new life, Hussey went on to complete his
fifty in only 27 balls. Zaheer said that bowlers failed in the match except Mohammad Aamer and Saeed Ajmal.