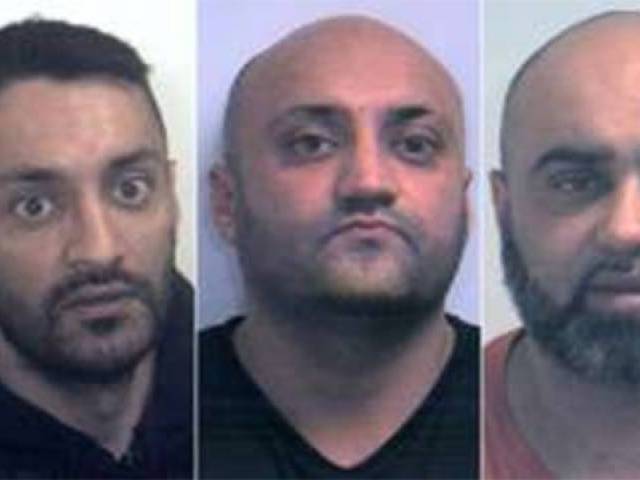 ---
Three British-Pakistani brothers who were found guilty of sexually exploiting young girls in northern England could lose their UK citizenship and be deported at the end of their prison sentences.

Brothers Arshid and Basharat Hussain were found guilty of multiple rapes and indecent assaults in the town of Rotherham in Yorkshire between 1987 and 2003, against 15 victims as young as 11.

Their younger brother, Bannaras Hussain, had previously admitted 10 similar charges, while their uncle Qurban Ali was found guilty of conspiracy to rape.

Three British-Pakistani brothers found guilty of 'exploiting' girls in UK

The legal powers, already being used against four ringleaders of another sex abuse scandal in Rochdale, can be used against criminals with dual nationality.

Now, the Bristish-Pakistani members of the gang of six men and women from Rotherham are expected to face action to strip them of their UK citizenship after they are sentenced.

Legal proceedings seeking their potential deportation to Pakistan could then follow. Although Home Office sources could not confirm that the action will be taken, they admitted to looking into it.

"Citizenship is a privilege not a right. The Home Secretary can deprive an individual of their citizenship where it is believed it is conducive to the public good to do so," a Home Office spokesperson said.

According to sources at the Home Office, under section 40 of the British Nationality Act 1981, a person can be deprived of their citizenship either where they acquired it using fraud, false representation(s) or concealment of a material fact, or where the Secretary of State is satisfied that doing so is 'conducive to the public good'.

Amendments were made in 2014 to British nationality laws making it easier to strip dual nationals of citizenship who were involved in terrorism, undermining UK's security. The same legal sanctions are now being used to target serious crime, including sex abuse.

British-Pakistani man jailed in UK for using wife to smuggle heroin worth £470,000

The Home Office recently took legal action against the British-Pakistani ringleader and three other members of a child sex gang in Rochdale who were convicted in 2012 of preying on girls as young as 13. The girls were plied with drink and drugs before they were "passed around" for sex.

An estimated 37 people have had their citizenship revoked since 2000. Their nationalities include: Russian, Somali, Yemeni, Australian, Pakistani, Afghan, Albanian, Egyptian, Lebanese, Sudanese, Vietnamese, Iranian, Iraqi and Nigerian.

This article originally appeared on Sky News.
COMMENTS (2)
Comments are moderated and generally will be posted if they are on-topic and not abusive.
For more information, please see our Comments FAQ