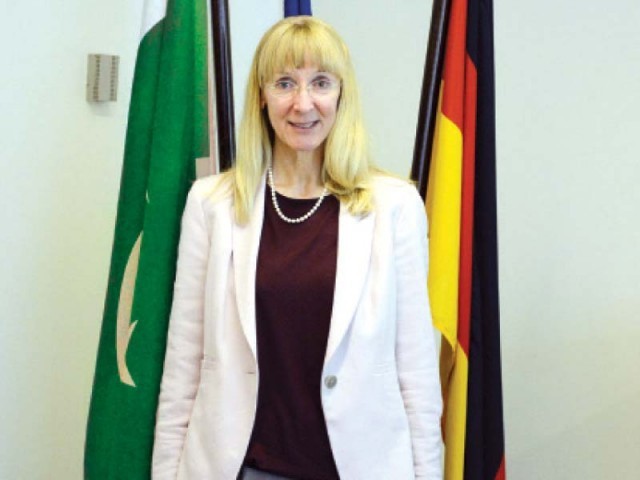 ---
ISLAMABAD: Germany has offered assistance and help to improve Pakistan's resilience against climate change impact, disaster management and improve human rights situation.

German Ambassador Ina Lepel made this offer in a meeting with Minister for Climate Change Zahid Hamid here on Thursday.

The envoy also offered transfer of clean and renewable energy technology.

The ambassador also lauded Pakistani government's policy initiatives and programmes for improving human rights situation and coping with climate change-related issues.

She also appreciated the government's efforts to tap Pakistan's massive renewable and clean energy potential, particularly solar and wind.

The minister thanked the German ambassador and said, "All-out efforts will be taken to benefit from Germany's experience in the renewable and clean energy, disaster management, climate change and human rights sectors, and we will work with the German government on this score and on all scales."

He also told the German ambassador that the Pakistani government was very much aware of the climate risks and was taking all-out measures to mitigate impacts of those risks.  "Any technical help in this regard from Germany will be appreciated," the minister added.



Published in The Express Tribune, February 26th,  2016.