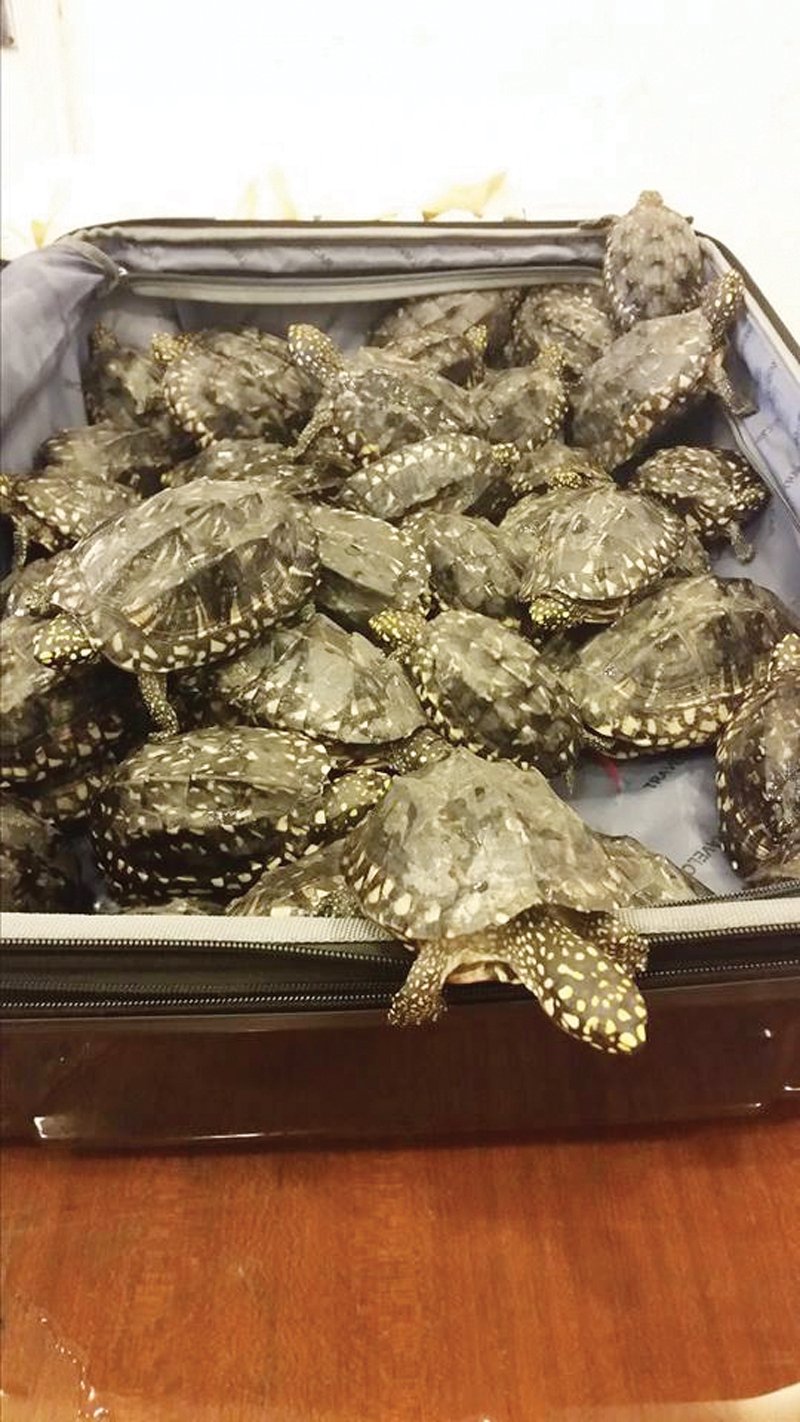 ---
KARACHI:



Karachi is the main market where all kinds of endangered species are brought, according to top officials of the Sindh wildlife department (SWD) and Balochistan forest and wildlife department (BFWD).




At the inaugural four-day 'Consultative Workshop to Combat Illegal Wildlife Trade in Pakistan', organised by the World Wide Fund for Nature - Pakistan (WWF-P) at the Regent Plaza hotel on Tuesday, officials said they could not control illegal wildlife trade due to limited resources and lack of interest of provincial governments.

'Critically endangered' fish sold for Rs26,000 in Gwadar

"Illegal trade of turtles still continues and it is one of the major trades in Sindh," said senior SWD official, Adnan Hamid Khan.

"We are short of staff and work with limited resources," he said, adding that protecting wildlife is not among the government's priorities. He said his department has human resources of not more than 1,000 employees across the province.

According to BFWD's provincial head, Sharifuddin Baloch, it is a difficult task for his department to protect the animals with a limited amount of resources. Baloch said many rare species are found in Balochistan, which has three national parks, 14 wildlife sanctuaries and five Ramsar sites.

Most of the smugglers, he pointed out, transport animals to Karachi. Owing to a lack of awareness among the public, practices of hunting and trading of wild animals continues and needs immediate involvement of communities, said Baloch.

Empty skies: Sparrows, swifts among endangered species

Saeed Akhtar Baloch, the conservator of SWD, emphasised that apart from controlling the illegal wildlife trade, we also have the moral responsibility to save the native wildlife.

Speaking on the occasion, Customs Directorate of Research and Training director-general Ghulam Ahmad highlighted that such events also bring an excellent learning opportunity to departments such as Pakistan Customs, which are responsible for controlling illegal trade at borders and developing synergies with other institutions working for the same cause.

Ministry of Climate Change wildlife conservator Umeed Khalid pointed out that wildlife traffickers have been adopting new strategies to transport wildlife illegally, highlighting the need for authorities to adopt new technologies to tackle the challenge.

Rab Nawaz, senior director of biodiversity, WWF-P, said illegal wildlife trade has been recognised as the third most lucrative illegal trade around the world, falling closely behind drugs, counterfeiting and human trafficking, and generates an estimated $19 billion annually. WWF-P marine fisheries technical adviser Moazzam Khan said Pakistan smuggles huge quantity of seafood.

Published in The Express Tribune, February 24th, 2016.