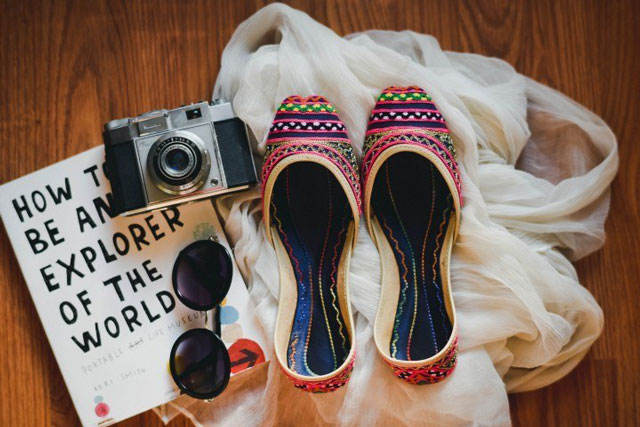 ---
Social enterprises are hot, and the success of Markhor indicates that startups with a feel-good story can make it big.

The latest company to hit the fray is Fuchsia, a Seattle-based startup that's trying to bring ethnic women's footwear from Pakistan to mainstream audiences.

Fuchsia's Kickstarter is already well past its modest funding goal of US$10,000 with approximately a month left to run. Its premise is similar to that of Markhor: eliminating unnecessary middlemen and empowering rural artisans who face erratic incomes and unstable futures by bringing their products in reach of the entire world.




But Fuchsia's products are different: they revolve around an eclectic blend of ethnically-inspired shoes. The startup isn't trying to replicate what Western audiences are already familiar with, it's trying to introduce a whole new category and bring something unique to the table.

Lahore-based startup helps fund critical healthcare for country's poor

Tech in Asia spoke with two of Fuchsia's founders: Afshan Abbas and Rameez Sajwani. Both are originally from Pakistan but now settled in Seattle. They quit jobs at Inrix and Amazon, respectively, to start the venture.

Afshan, the CEO, explains the genesis of her idea: "I brought back a few pairs of shoes to the US after a trip to Pakistan approximately two years ago. When I wore them, I received tons of compliments from coworkers, strangers on the street, and friends. That got me thinking about the viability of the idea as traditional handmade shoes aren't readily available in the US and people find them very different and unique."




A self-confessed "shoes fanatic," Afshan says she started talking to her work colleagues with the view of building a company of their own. Market research and validation took almost two years, during which the founders exhibited their products at events and trunk shows. After receiving an "overwhelming response," they decided to quit their jobs to pursue this project full-time.

Rural artisans

Fuchsia's colorful and energetic shoes are handcrafted by a team of artisans who ply their trade in rural Punjab. Rameez says the team made multiple visits to Pakistan, and also stayed on-site with the artisans for several weeks to solidify processes and ensure stringent quality-control.

One of the things the founders noted during their research was that the presence of middlemen is a stumbling block towards greater empowerment of artisans.

Female founders dominate latest batch of Pakistan's civic-minded startup accelerator

These middlemen, also known as forwarders, often have access to a large number of craftsmen and unique designs. However, they're not very good with paying their workers a fair wage, while medical benefits are almost non-existent.

"We wanted to understand their culture, how they work, and their lifestyle," explains Rameez. "Engaging them directly helps us have more control over quality, design, and manufacturing, whilst also assisting them with better wages and other benefits."

Although it's still early days for the company, one of its goals through the Kickstarter is to hire a team of artisans on a full-time basis, rather than engaging them as and when demand picks up. "We've always wanted to build a product that benefits others and makes a difference in the world," explains Rameez. "That's why we left our jobs."

The startup is not necessarily relying on Pakistani culture as the inspiration for its products. The future goal is to build a platform whereby ethnic goods from across the world can be showcased and brought to a wider audience.

Afshan says her wander lusting nature helps uncover hidden gems, and the startup will be introducing new styles and categories after Kickstarter orders have been fulfilled.

This article originally appeared on Tech in Asia.
COMMENTS (7)
Comments are moderated and generally will be posted if they are on-topic and not abusive.
For more information, please see our Comments FAQ