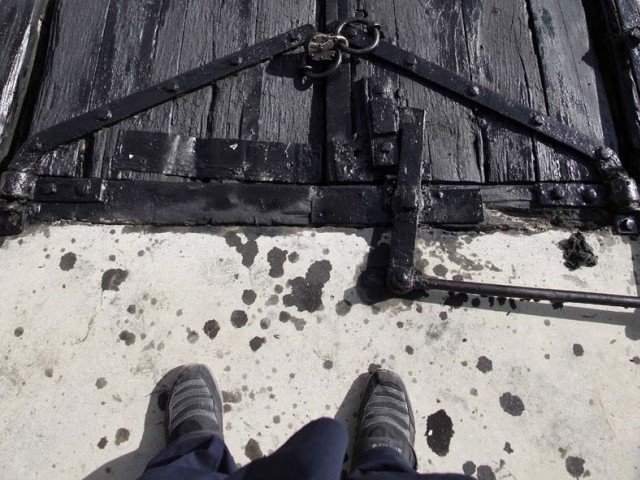 ---
LAHORE:



The state has embarked upon executing hordes of prisoners, speakers at a panel discussion said on Monday. The discussion was titled Terror on Death Row.




Justice Project Pakistan had arranged the session in collaboration with the Forman Journalism Society at the Forman Christian College University (FCCU).

Analyst Ejaz Haider and JPP executive director Sarah Belal were the panellists. The session was moderated by Lahore University of Management Sciences (LUMS) Assistant Professor Uzair Kayani.

The panellists said that following the December 2014 attack on Army Public School (APS) in Peshawar, the government had vowed to crack down on terrorism through a number of controversial measures. These were opposed in parliament and by some members of civil society.

They said that rather than challenging the inherent cruelty of capital punishment, it seemed that the state had embarked upon executing hordes of prisoners.

In 2014, the JPP had released a report titled Torture on Death Row.

The panellists said the report had brought to the fore statistics related to terrorism charges and how they related to terrorism as broadly understood. The report indicated that out of 818 cases, 256 were found to have no links to terrorism… the convicts were charged for other crimes under the Pakistan Penal Code and were tried at anti-terrorism courts. Of the remaining 562, 112 had committed crimes that could be defined as terrorism as "understood broadly", they said. Belal began with a history of the laws in place that she said were often used arbitrarily. These included the Anti-terrorism Act, 1997, and the Protection of Pakistan Ordinance, 2014. She said, "The situation was held to have gotten worse since the massacre of the school children in December 2014 in Peshawar. The definition of terrorism in both these pieces of legislation is overtly broad and can be stretched to include the most ordinary crime."

She cited the case of Zafar Iqbal who she said was a client of the JPP. The lifting of the moratorium on death penalty had further weakened the criminal justice system in the country, she said.

The participants alleged that extra-judicial methods, including torture, were regularly used to extract confessions from prisoners at the anti-terrorism courts. Other challenges to the right to fair trial such as denial of bail to the defendant were also mentioned.

Belal said that the criminal justice system was structured towards punishing the unprivileged only. "If you have capital, you will not get capital punishment," she said.

Haider said that there was inherent tension during times of war between the moral principle of not killing nonchalantly and the necessity to kill. He said that the existence of anti-terrorism courts was not an issue, only the abuse of these courts was.

Published in The Express Tribune, February 23rd, 2016.
COMMENTS
Comments are moderated and generally will be posted if they are on-topic and not abusive.
For more information, please see our Comments FAQ