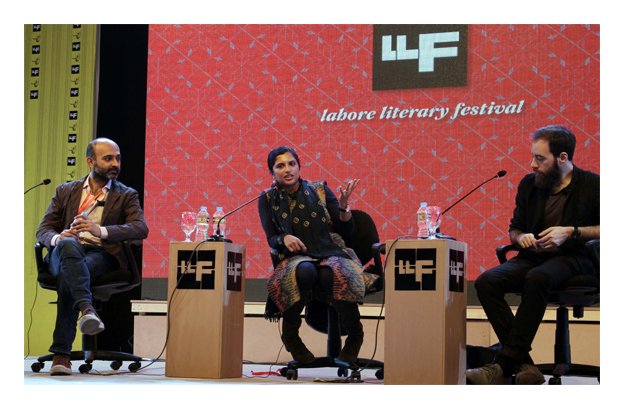 ---
LAHORE:



Novelist Mohsin Hamid said on Sunday that hard work and pursuit of wealth had been an essential aspect of the American dream. He said that in Pakistan it was not possible to become rich if one followed rules and regulations.




He posited that a Pakistani dream was essentially a Sufi dream. "Love for others is central to Sufi thought. It makes one less self-centred," he said. "Excessive wealth and religious extremism are affecting the realisation of this dream," he said.

He was speaking at Illusion and Disillusion: The American Dream in the Arts session. Other panellists were Tania James and Ned Beauman.

Hamid said that in his novel How to Become Filthy Rich he had tried to counter prevalent views about non-western societies.

Earlier, on a lighter note, Hamid said Pakistani dream was to leave the country for greener pastures. He said most Pakistanis could associate with the American dream of working hard to afford a decent life.

About his widely acclaimed novel Reluctant Fundamentalist, he said the storyline had been inspired by a personal experience. He said he had highlighted the identity crisis suffered by Muslim Americans in the wake of the 9/11 terrorist attacks. He said the attack had left Pakistanis living in the US in a difficult spot. "They had suddenly become suspects in the eyes of the US government," he said.

Referring to the US government's warning that one was either with it or with Al-Qaeda, he said it had changed the reality of the American dream for many Pakistanis present in the US.

Tania James, an Indian novelist, said the term American dream was used nowadays by middle and working class in a nostalgic sense to recall a better past. She said people from such class background had embraced the view that they were living in a post-industrial era. Ned Beoman, a British writer, said that for him the American dream was not about affording a decent life but about avoiding a troubled life.

Published in The Express Tribune, February 22nd,  2016.
COMMENTS
Comments are moderated and generally will be posted if they are on-topic and not abusive.
For more information, please see our Comments FAQ