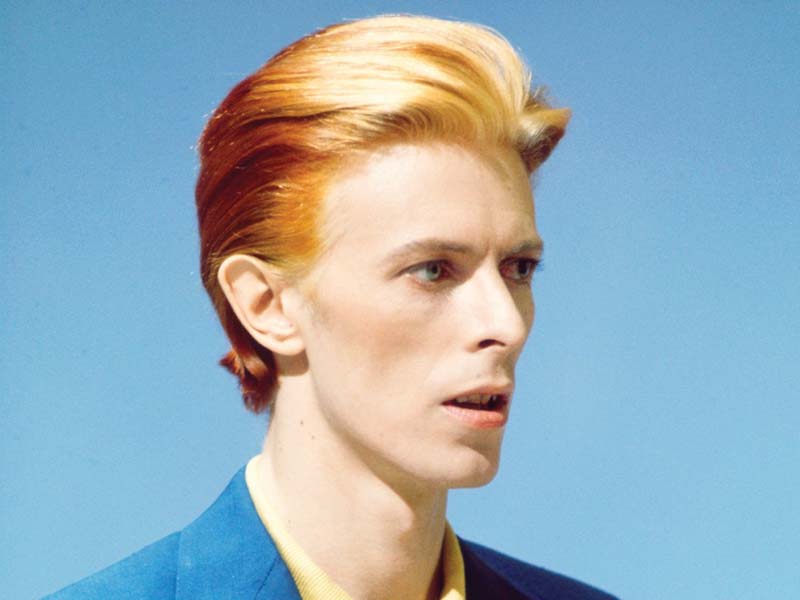 ---
LAHORE:



Speakers at a session Inside the Labyrinth: A take from Pakistan on David Bowie reminisced about the musician with images of Bowie in his various appearances running in the backdrop.




They said Bowie had taught musicians to be true to themselves.

The session was moderated by Fifi Haroon. It featured videos and interviews by the English musician who lost his battle with cancer in January.

Designer Kamiar Rokni described Bowie as someone with a natural flare and an innate sense of fashion.

"He was fashion personified, constantly mutating."

Although he was adored in the fashion industry, Rokni said he left legacy as a fantastic musician.

"Bowie was not just about a song, he was about an experience," he said. "This experience came with a dance, a costume and music in one package," he said.

Rokni said Bowie was naturally stylish and sexy. "He understood the power of a dress," he said, pointing to the picture of Bowie for the cover of his album The Man Who Sold the World.

Speaking on Bowie's films and experience with theatre and music, Shahid Zahid said he had influenced all genres of art.

"Whether it was his performance in the 1977 play The Elephant Man or the album that tells the story of Ziggy Stardust – his alter ego, Bowie always displayed the many facets of his personality," he said.

Zahid, an economist by profession, said he had become a Bowie fan after he went to see him perform live in London in the early 1970s.

Zahid said the man "thin as a stick," had been wearing a costume that made him look like an alien. "He adopted this persona because it was an easy way of breaking stereotypes."

He said his personality was confusing for the mainstream media.

"David Bowie brought the sexual revolution to art," said writer and journalist Mona Eltahawy. This revolution, she said, was brought on by Bowie's "I own my body" attitude.

"He made it okay to be weird," she said.

Though his affair with an underage girl was problematic, Eltahawy said it was important to remember iconic figures as merely humans. "We need to realise our icons are humans who (also) stumbled through life."

Leon Menezes, a musician in Pakistan during the 70s, said Bowie had enthralled listeners with his music and offered a visual feast to catch their attention.

"Musicians here didn't wear makeup or outfits Bowie wore. What a shame."

Commenting on Bowie's politics, Menezes said it was something local musicians could not relate with.

"In Pakistan, art and music scene was suppressed in the 80s. We only had mild non-political pop songs."

"Even now when there is so much underground music on political issues, the mainstream media fails to pick it up," he said.

Published in The Express Tribune, February 22nd,  2016.