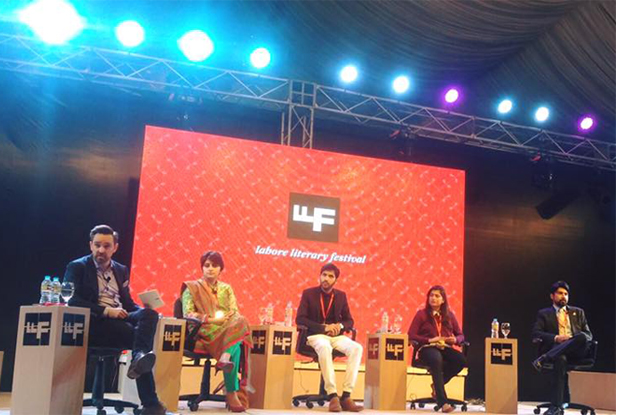 ---
LAHORE: The Pakistani youth are surrounded by negativity and a sense of hopelessness largely inculcated by the media and some social narratives, said panellists at a session, titled We Can Be Heroes; the Promise of Pakistan's Youth.

The speakers included Aware Girls chairperson Gulalai Ismail, House of Lolz CEO Syed Muzamil Hasan Zaidi, former Balochistan Planning and Development minister Nawabzada Saifullah Magsi, captain of national women's cricket team Sana Mir and online-shoe seller Markhor founder Waqas Ali.

The panellists discussed the opportunities available to the youth and challenges faced by them.

United Nations Development Programme (UNDP) Country Director Marc-André Franche conducted the session. He quoted from some surveys indicating that the majority of youngsters believed that they had fewer opportunities of social mobility than their parents.

Mir blamed the media for creating the perception. She said things were getting better in Pakistan. "In cricket, girls can earn [a handsome amount of] money. Most young players are from middle or lower-middle class backgrounds."

Zaidi disagreed. He said the reason behind negativity among the youth was that there was no one for them to look up to. He said a large number of youngsters wanted to join the army or become cricketers. "We need to showcase other heroes, including entrepreneurs and artists."

Ismail said priorities had not been set right in the county.  "For a long time, Pakistan has been spending on military growth. This has turned the county into a security state."

"We don't invest [much] in academia and research. Women empowerment has also been neglected," she said.

Waqas Ali said one of the narratives in the society was that success only meant being rich. He pointed to the lack of social networks providing jobs or entrepreneurship ideas.

Magsi stressed the need for addressing inequality to accelerate growth.

He said some people did not realise that Pakistan was a war-torn country.

"People living in Quetta and Peshawar have been dealing with the influx of refugees for 35 years. People in other parts of Pakistan don't realise this."

Published in The Express Tribune, February 21st, 2016.
COMMENTS
Comments are moderated and generally will be posted if they are on-topic and not abusive.
For more information, please see our Comments FAQ