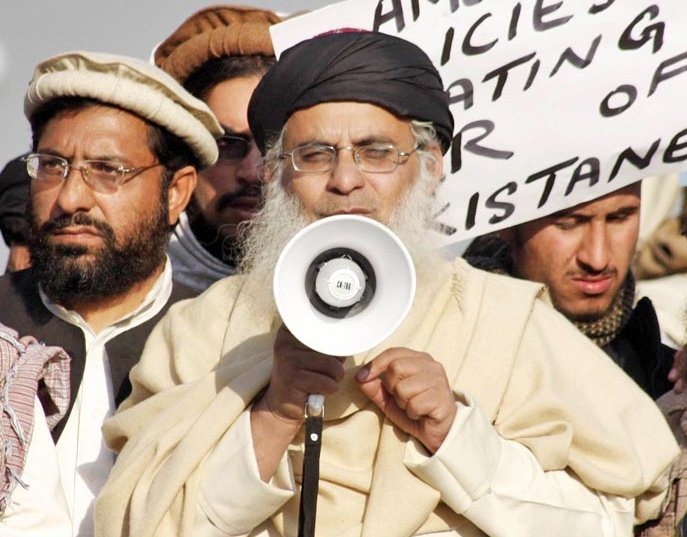 ---
ISLAMABAD:



The apex court has refused to entertain Lal Masjid's cleric Maulana Abdul Aziz's petition for the enforcement of Shariah in the country.




On December 10, 2015 Maulana Aziz filed a constitutional petition in the Supreme Court under Article 184 (3) of the Constitution, wherein he pleaded with the court to direct the federal and provincial governments to comply with Article 2-A to exercise the authority of the people within the limits prescribed by Allah Almighty.

I am ready to appear before court: Maulana Abdul Aziz

The petitioner also contended that the only solution to eliminate the evils and challenges in the realms of national security, societal cohesion, national economy, facing war of terrorism and political instable condition of Pakistan is to enforce Shariah law in the country.

Now the SC assistant registrar (civil) has returned Maulana Aziz's constitutional petition by raising three objections.

Published in The Express Tribune, February 19th, 2016.